Rainbow Mountain - Peru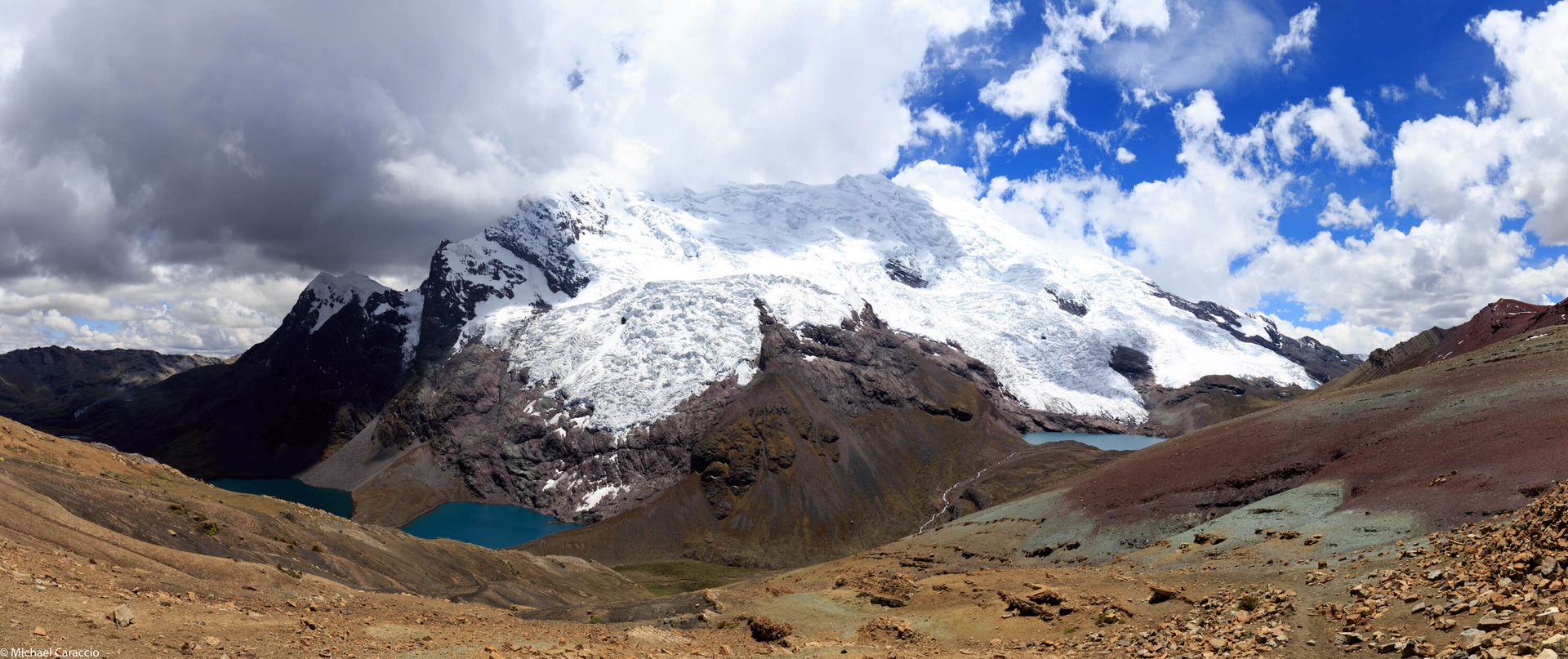 After a two-days trip in Machu Picchu, I decided to do another two days trip in Rainbow Mountain.
The elevation of Machu Picchu is around 2000m-3000m and the elevation of the Rainbow Mountain is around 5000m. If you plan to go there, I recommend acclimating for at least 1 day in Cusco before to do this trip. The lack of oxygen in the mountains will make the hike more difficult than usual.
I booked the trip with FlashPackers Connect for around 350$ and I DON'T regret it! It was an amazing experience. The guide speak english, very friendly and give us a lot of information during the trip.
2-days trip included :
Private transportation to and from your hotel in Cusco
All meals/drinks prepared by private cook (All food on the trek, which incorporates traditional Peruvian cuisine as well as modern fusion cuisine and specific dietary needs.)
Boiled water and snacks.
Fluent English/ Spanish speaking guide
All gear and camping supplies
Large Dining tent, table, stools, all cutlery, and kitchen tent
Portable toilet
Horseman/Pack horses to carry all of the gear
Duffel bag for you to pack your personal belongings into (carried by horses)
Fees to access private land
First Aid kit including oxygen tank
Sleeping bag (available upon request*)
Sleeping pad
We were 3 tourists, a guide and two horses.
---
DAY 1
Pictures location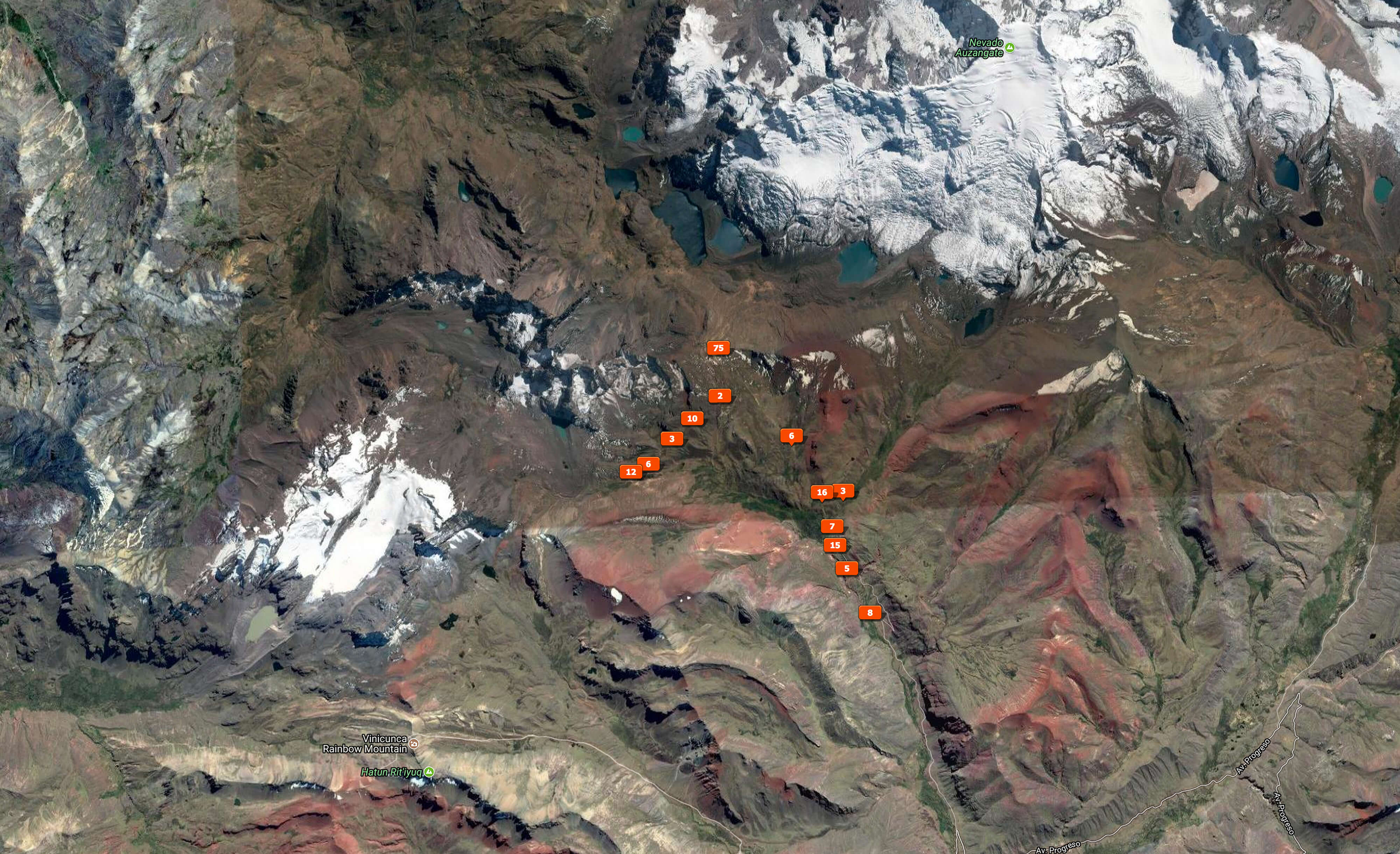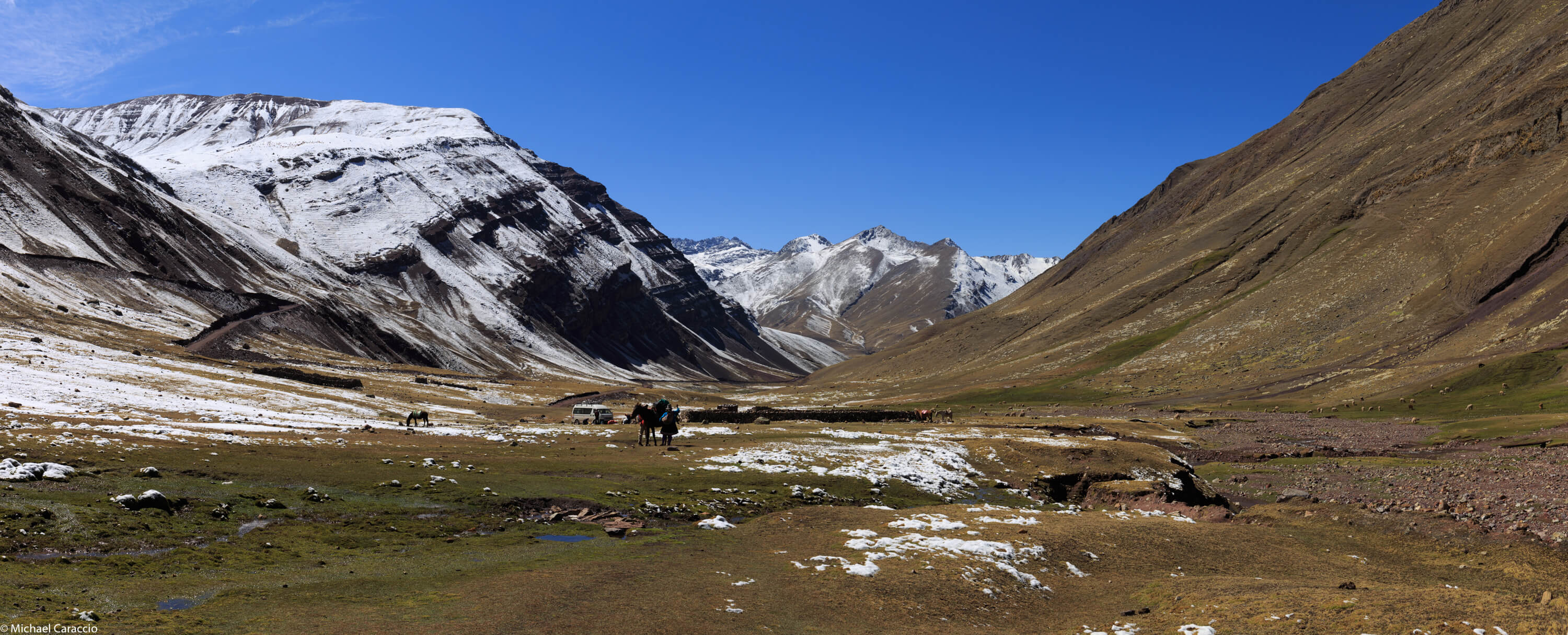 The trip starts here. The weather was perfect, the temperature was around 15°C. As soon as we start walking, we could remove a few layers, wearing only a t-shirt was enough.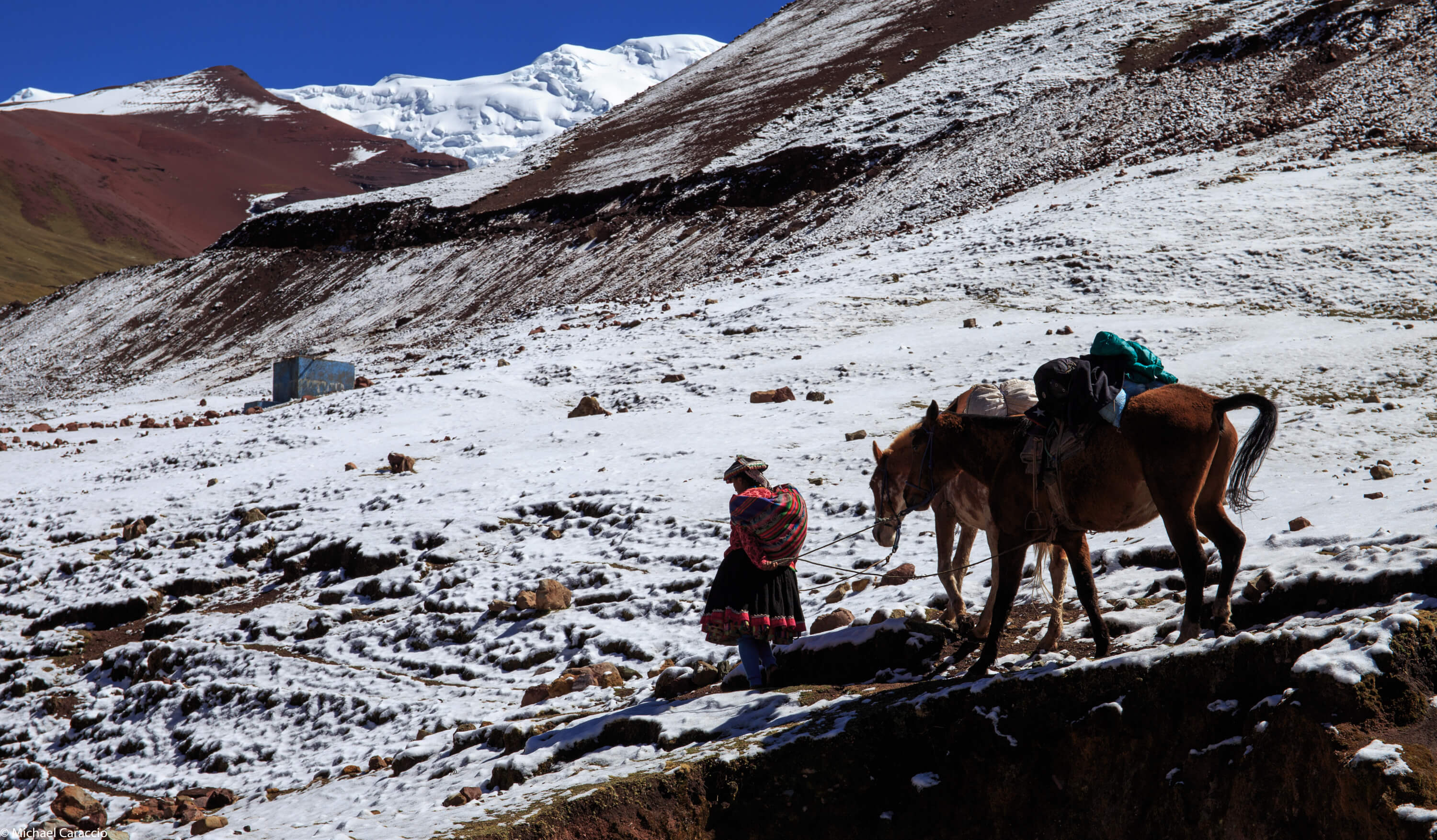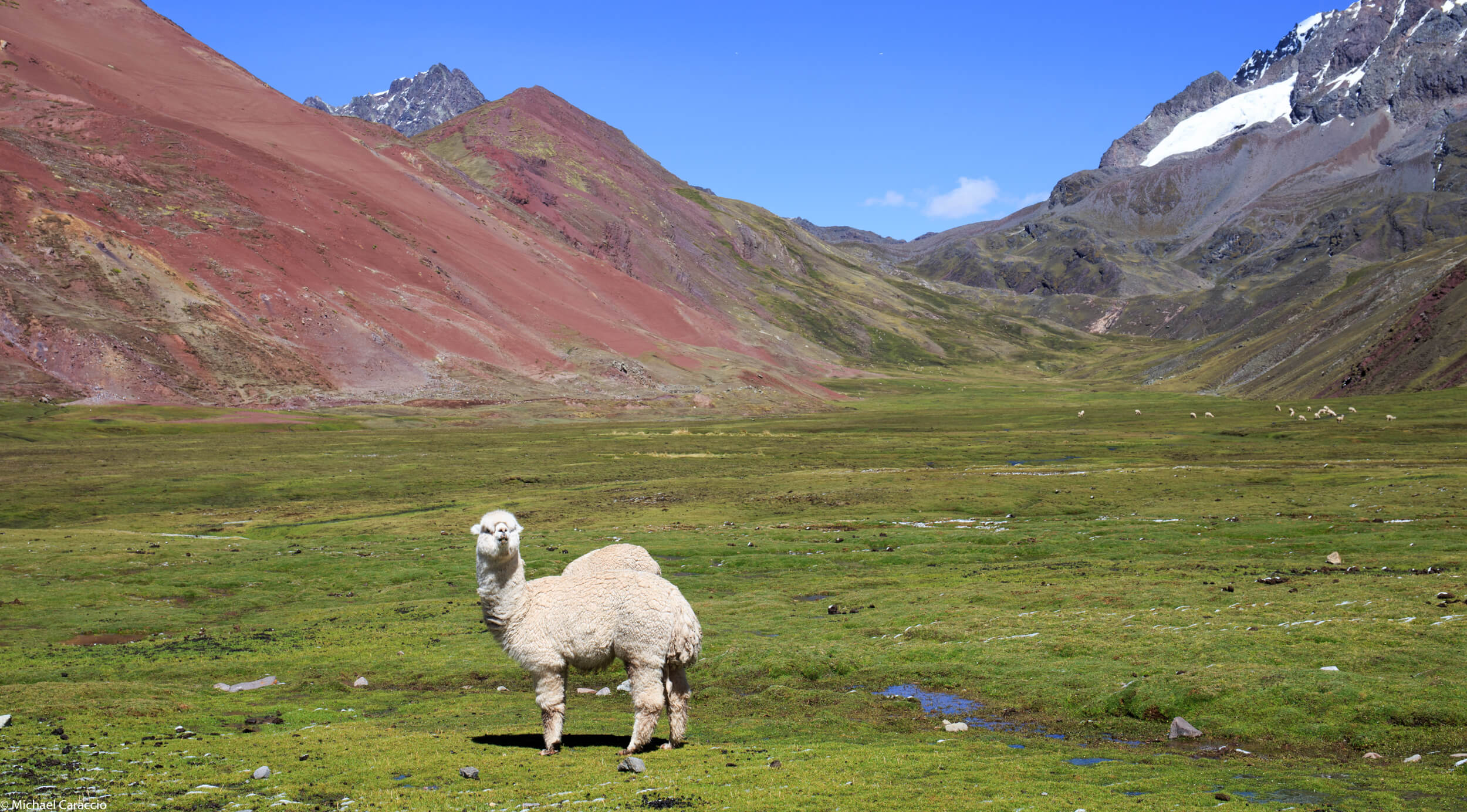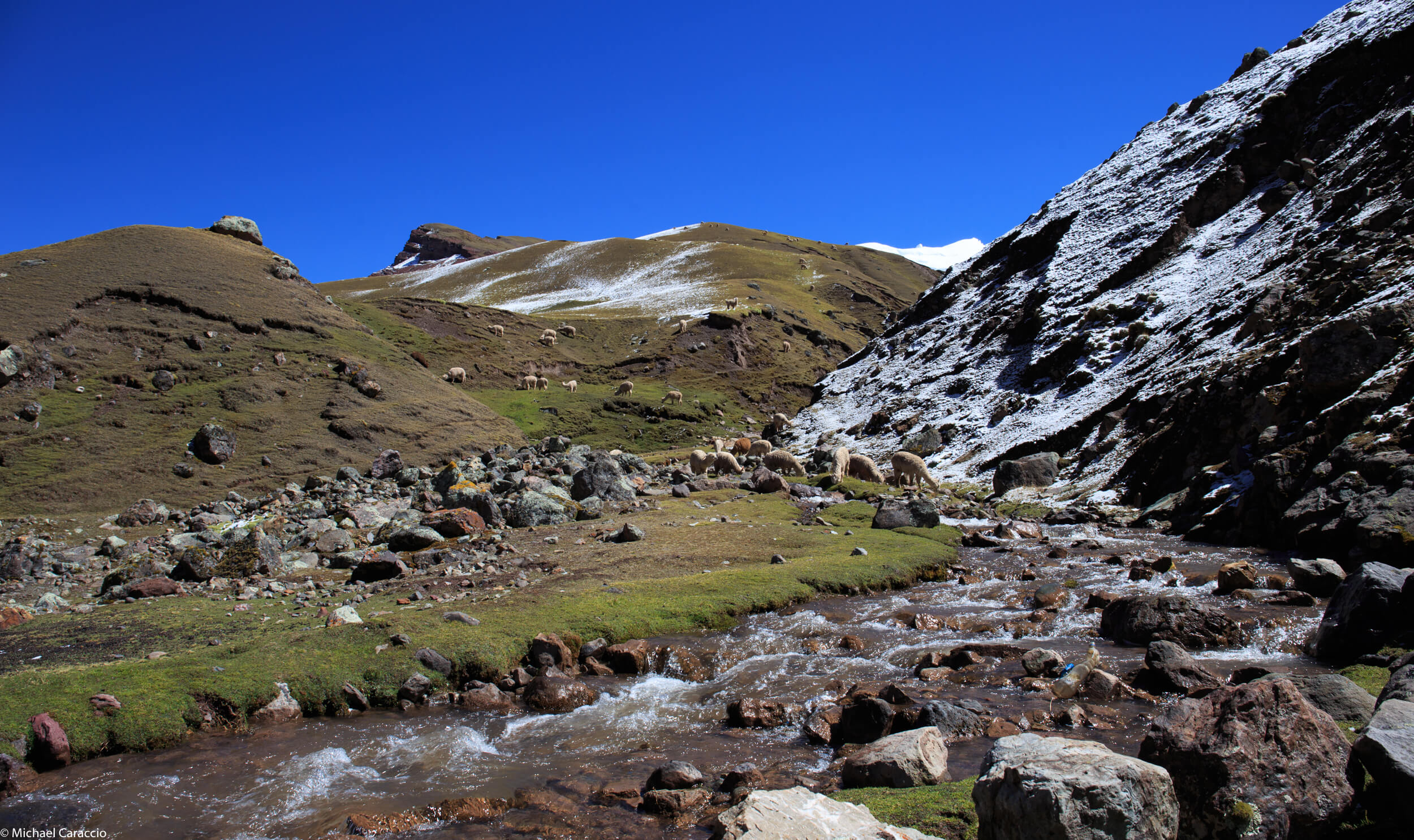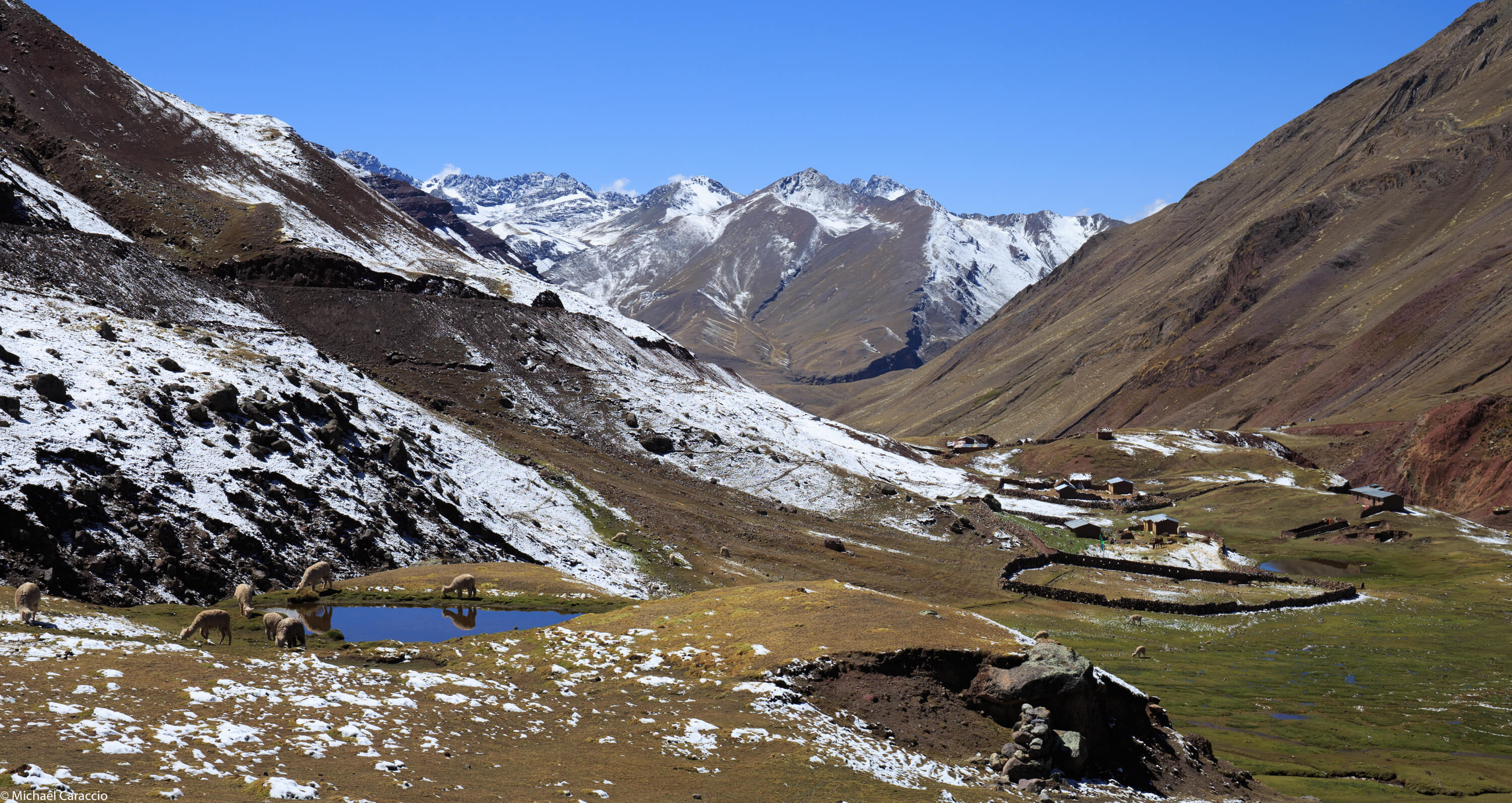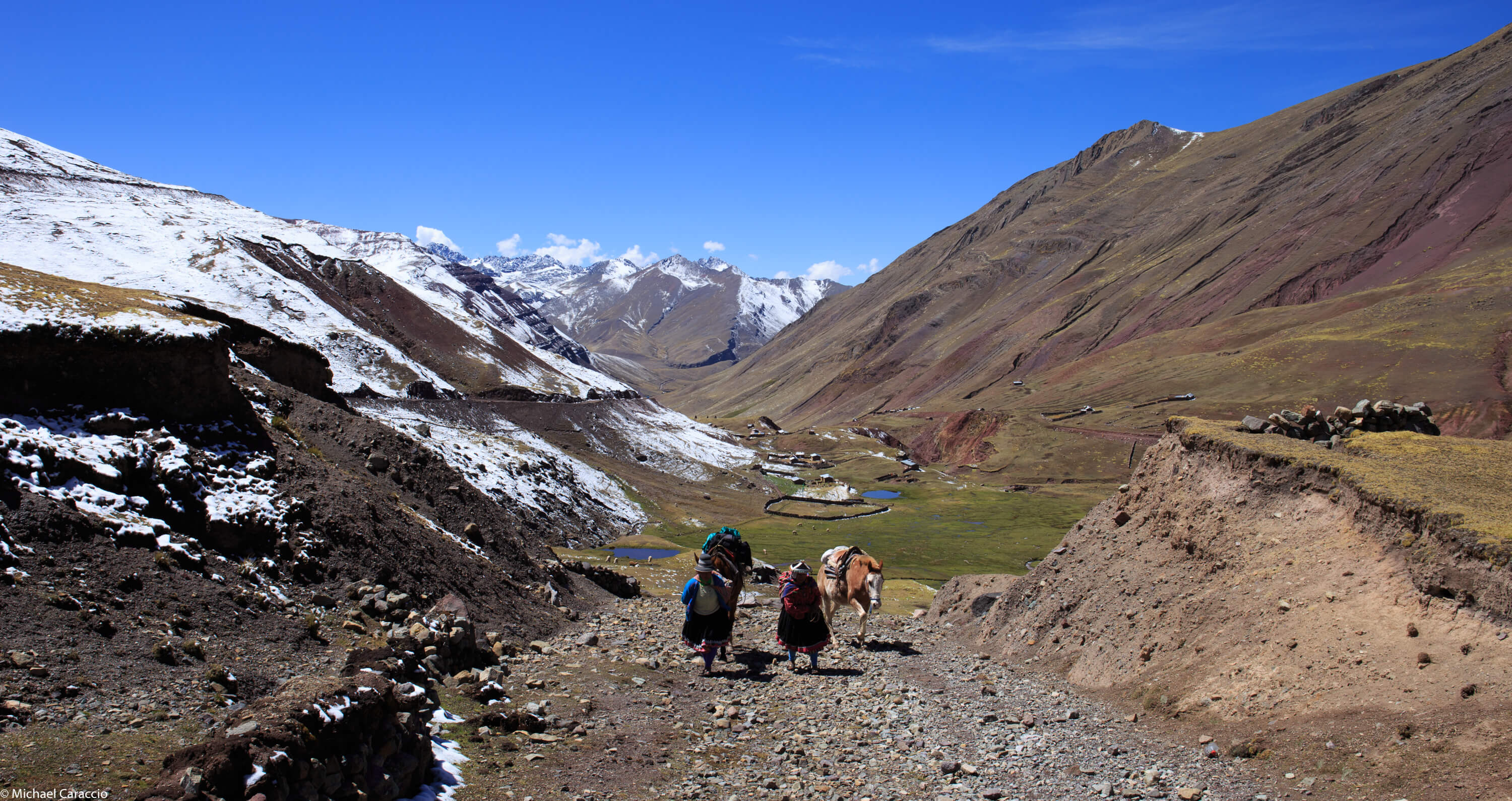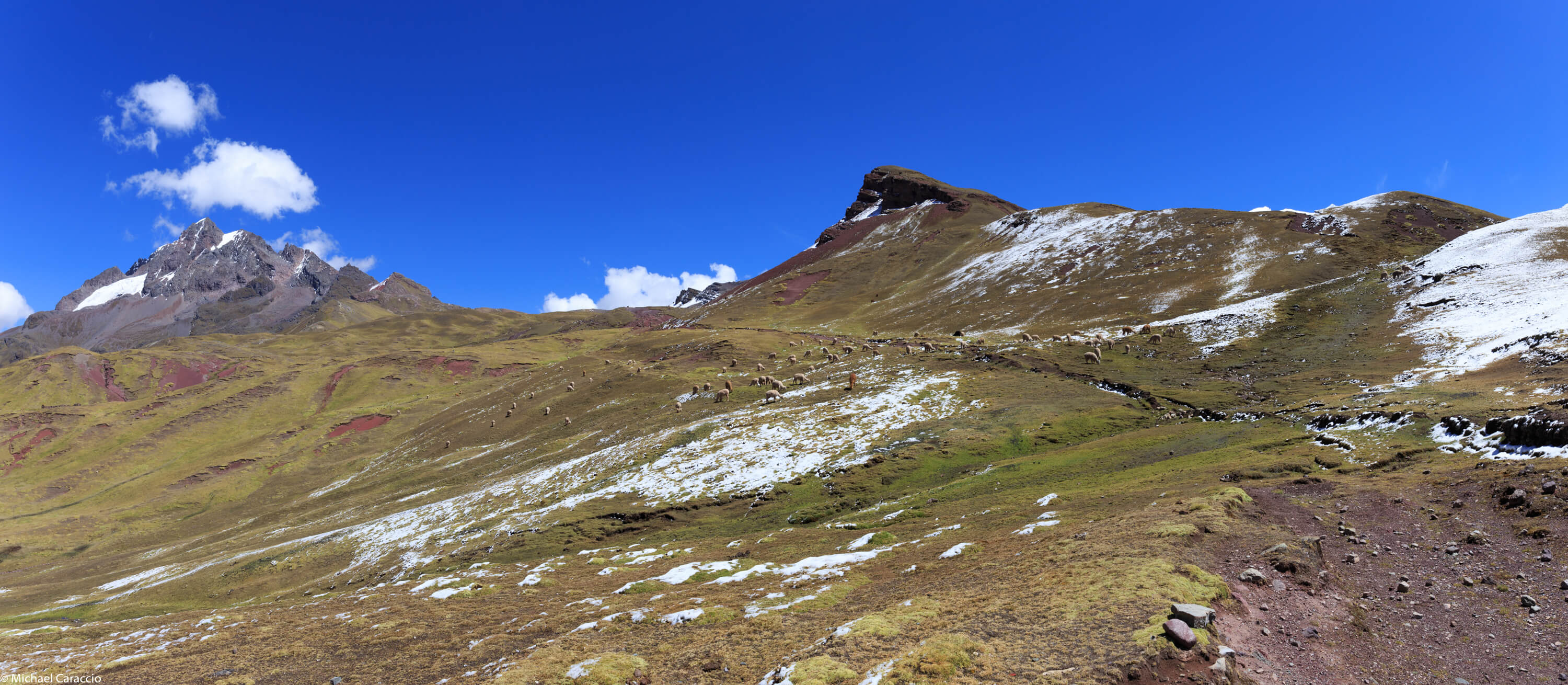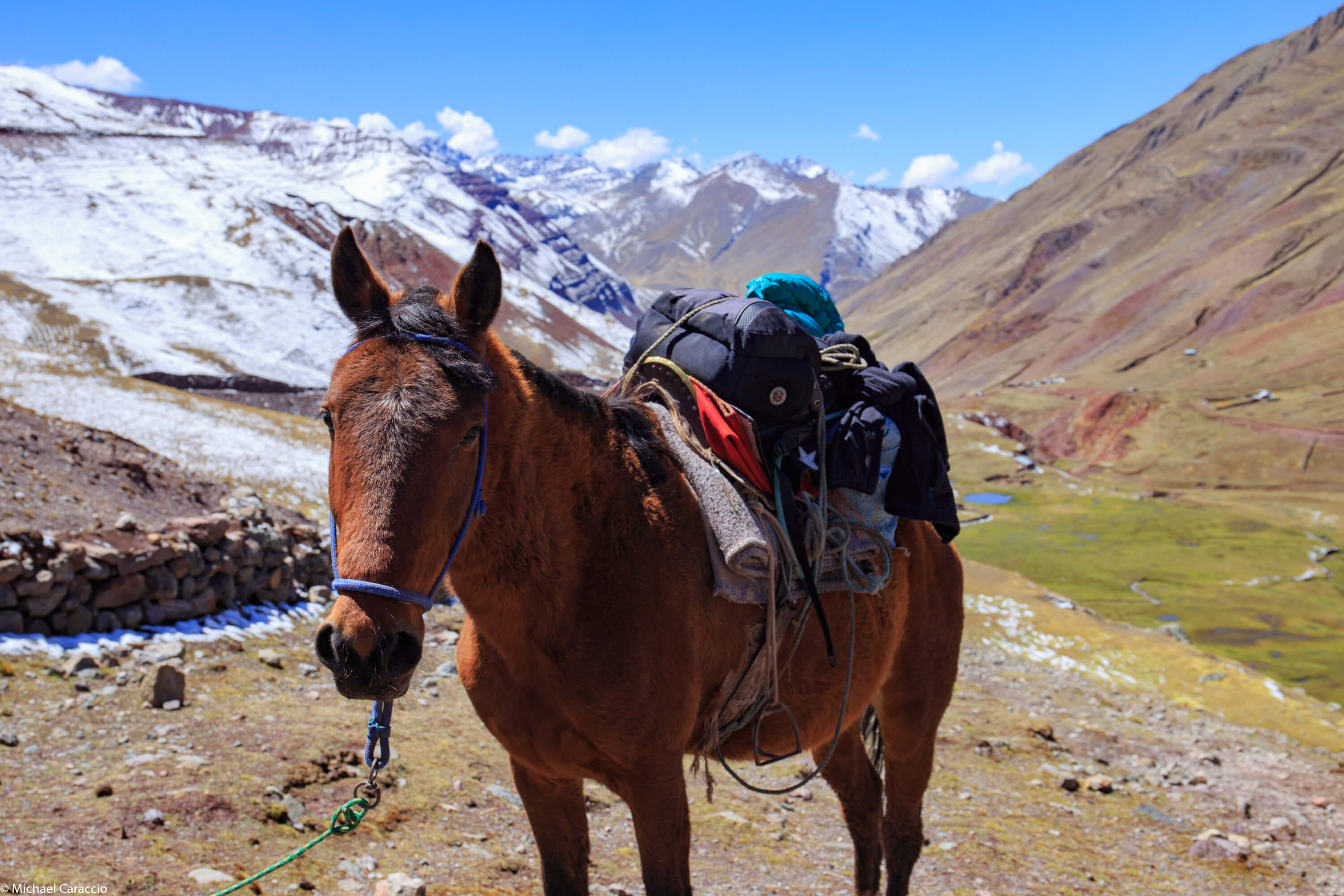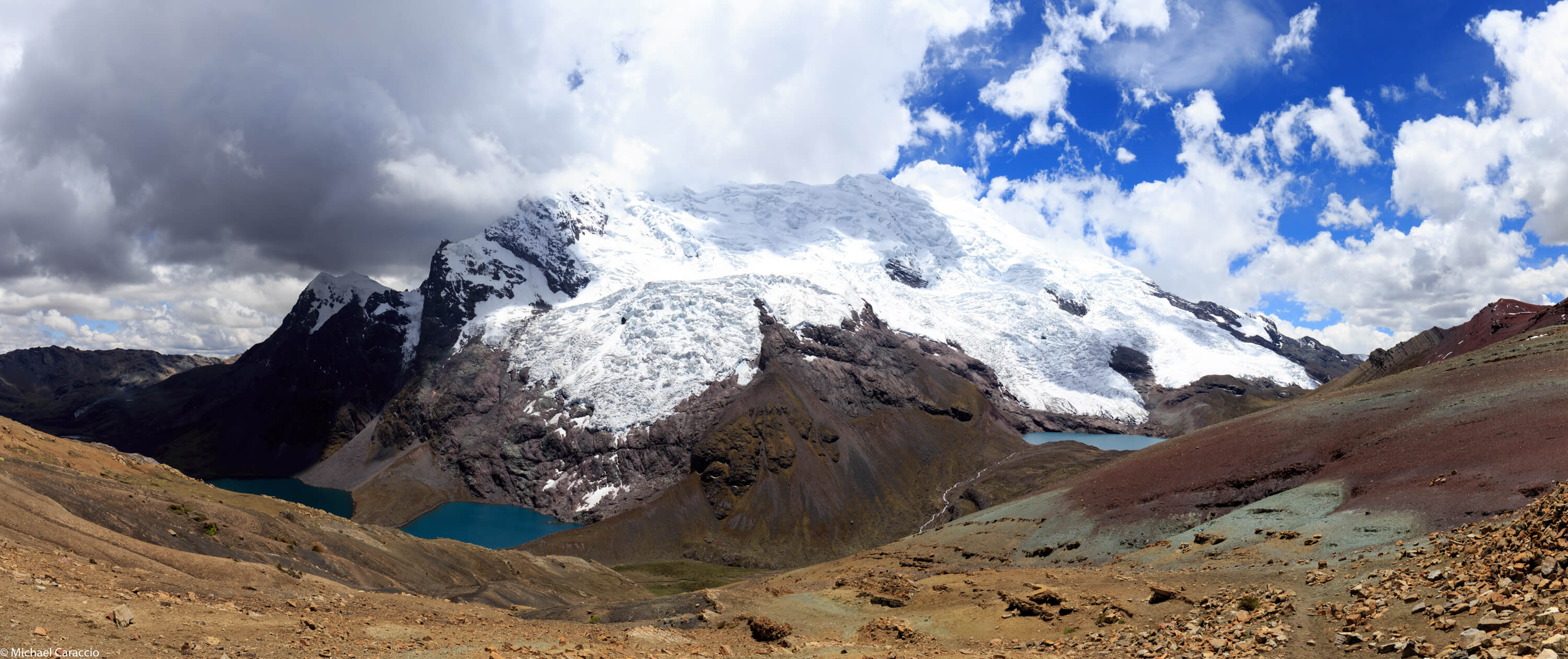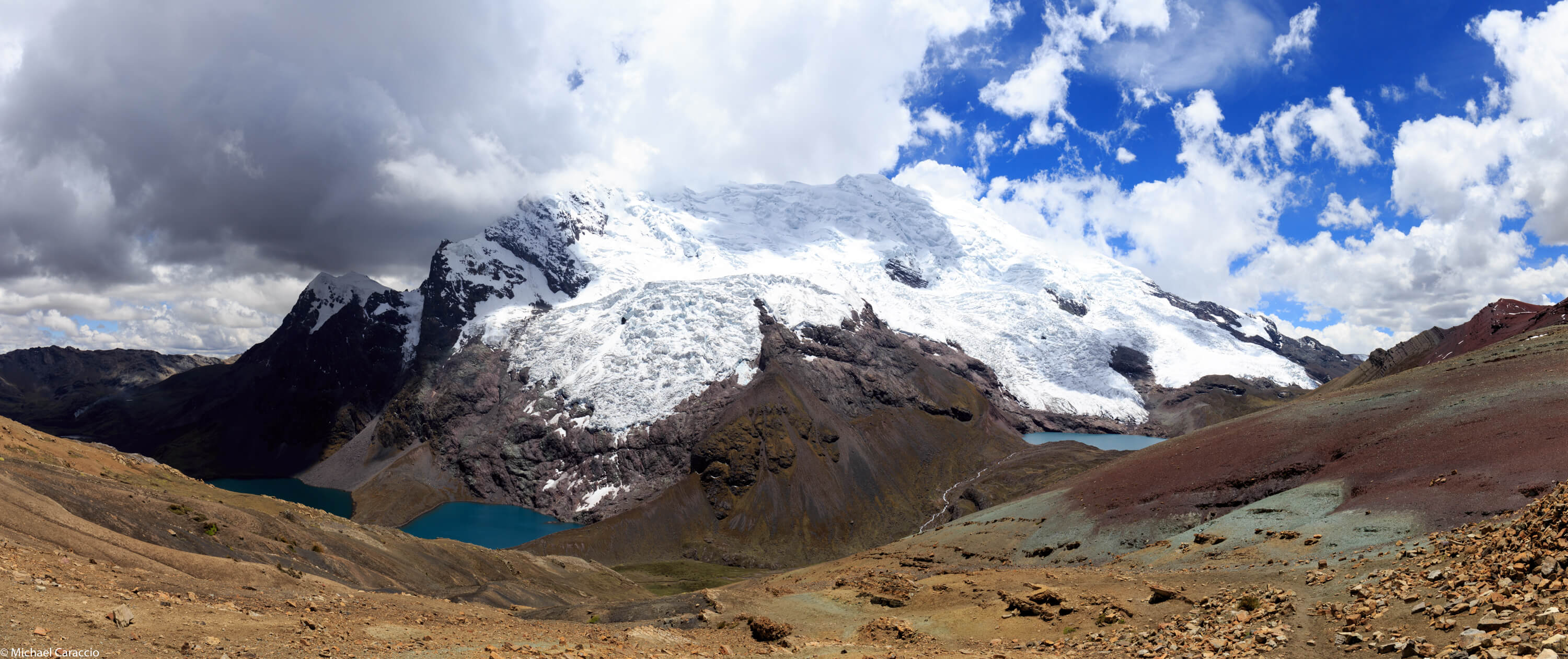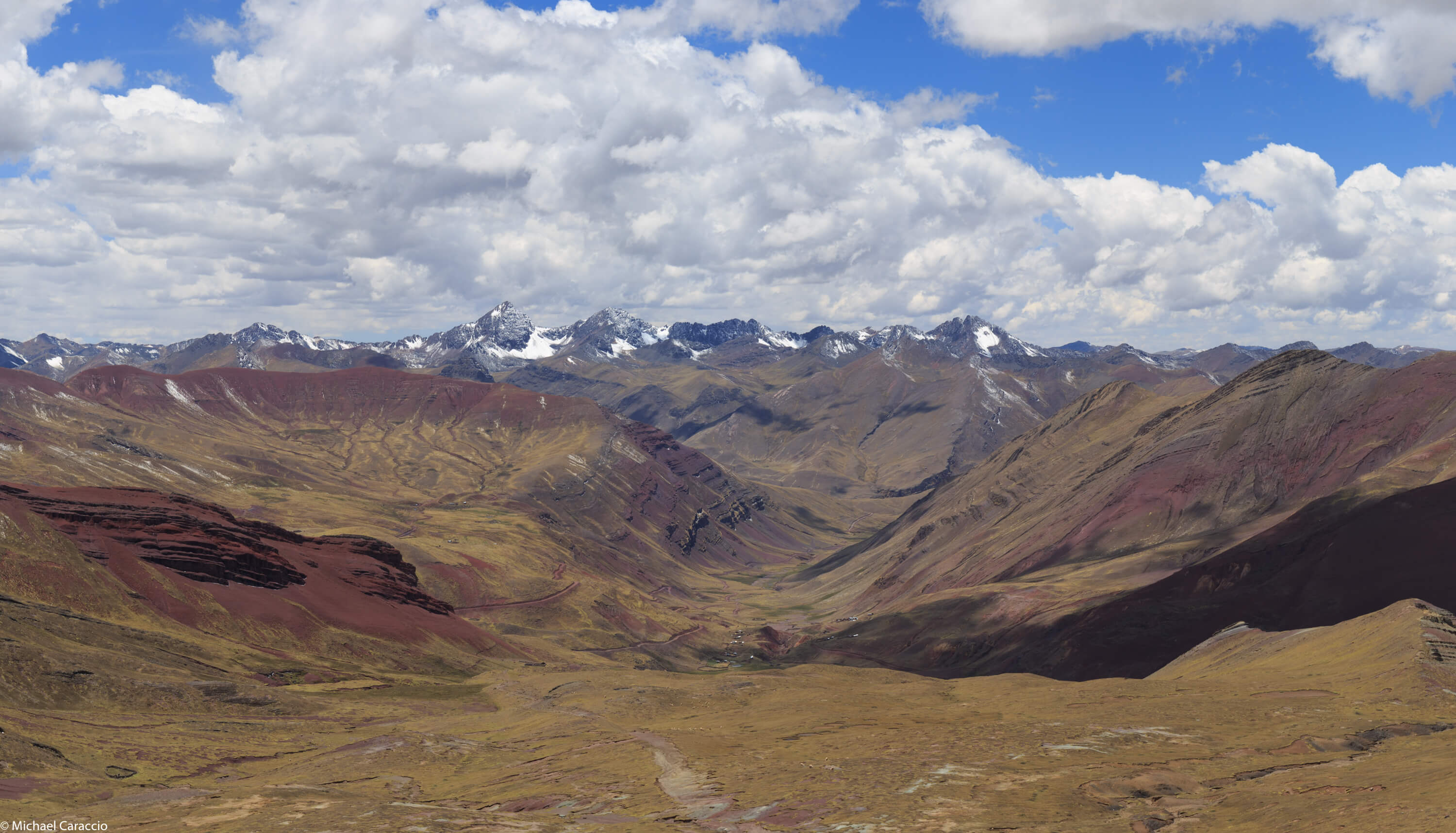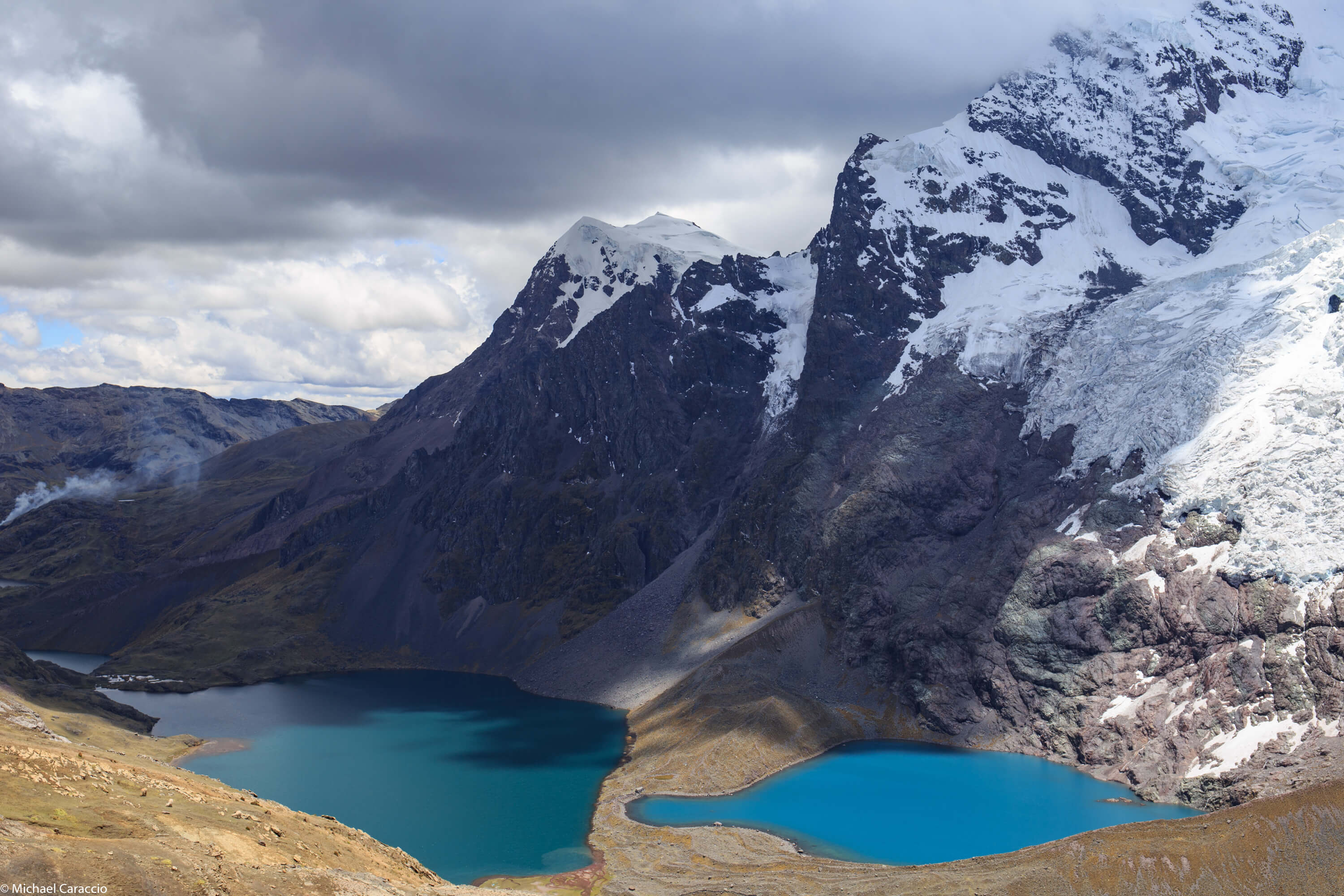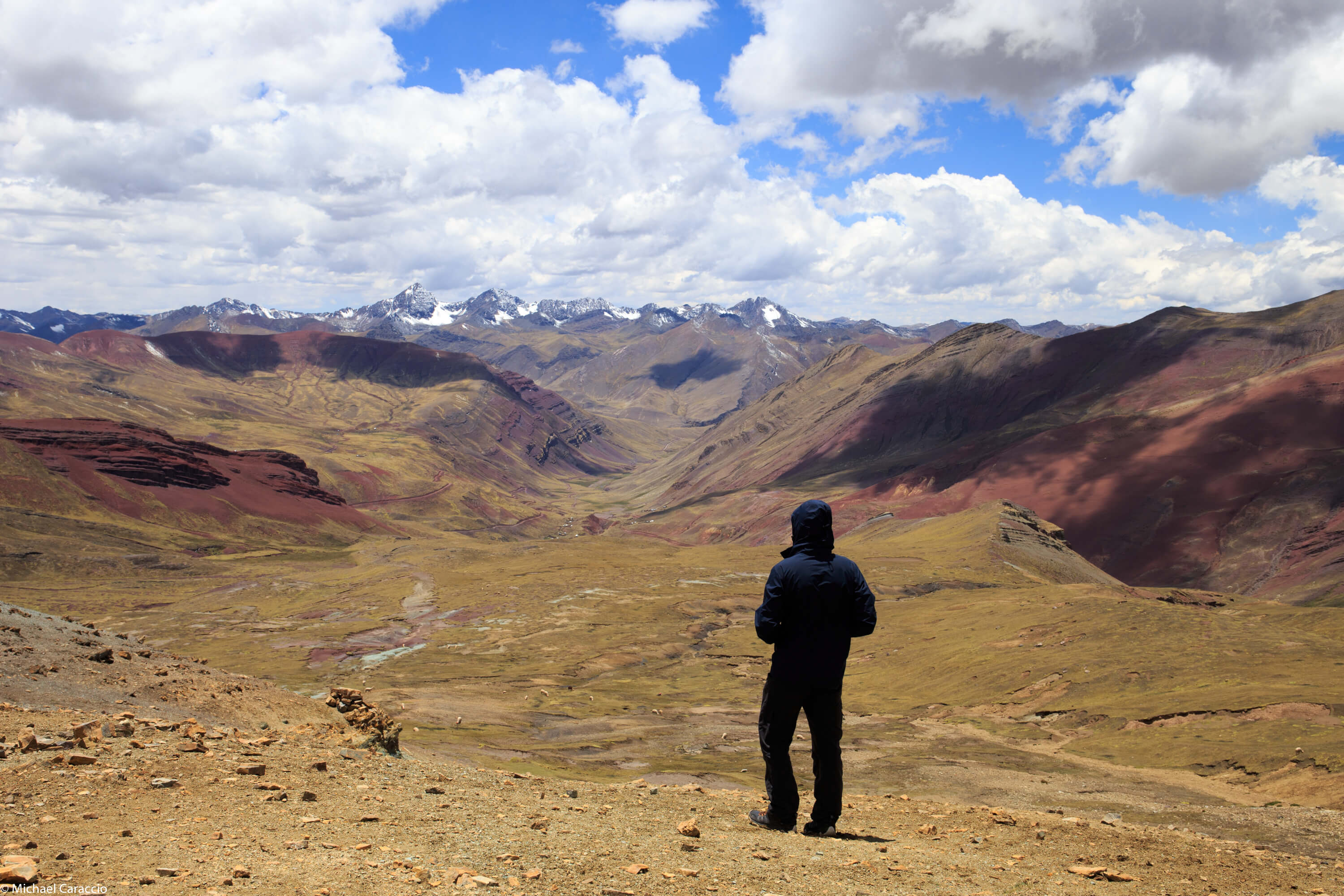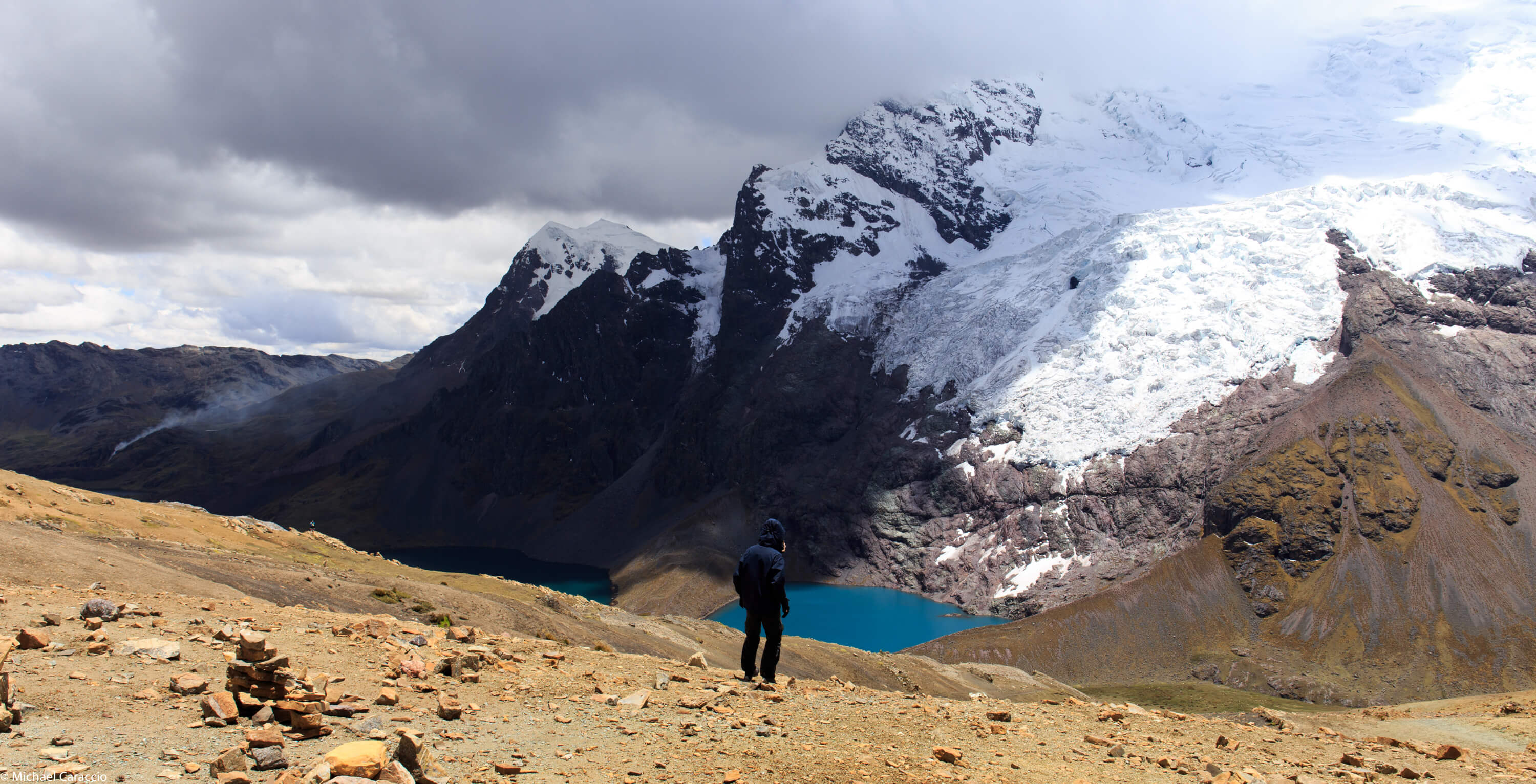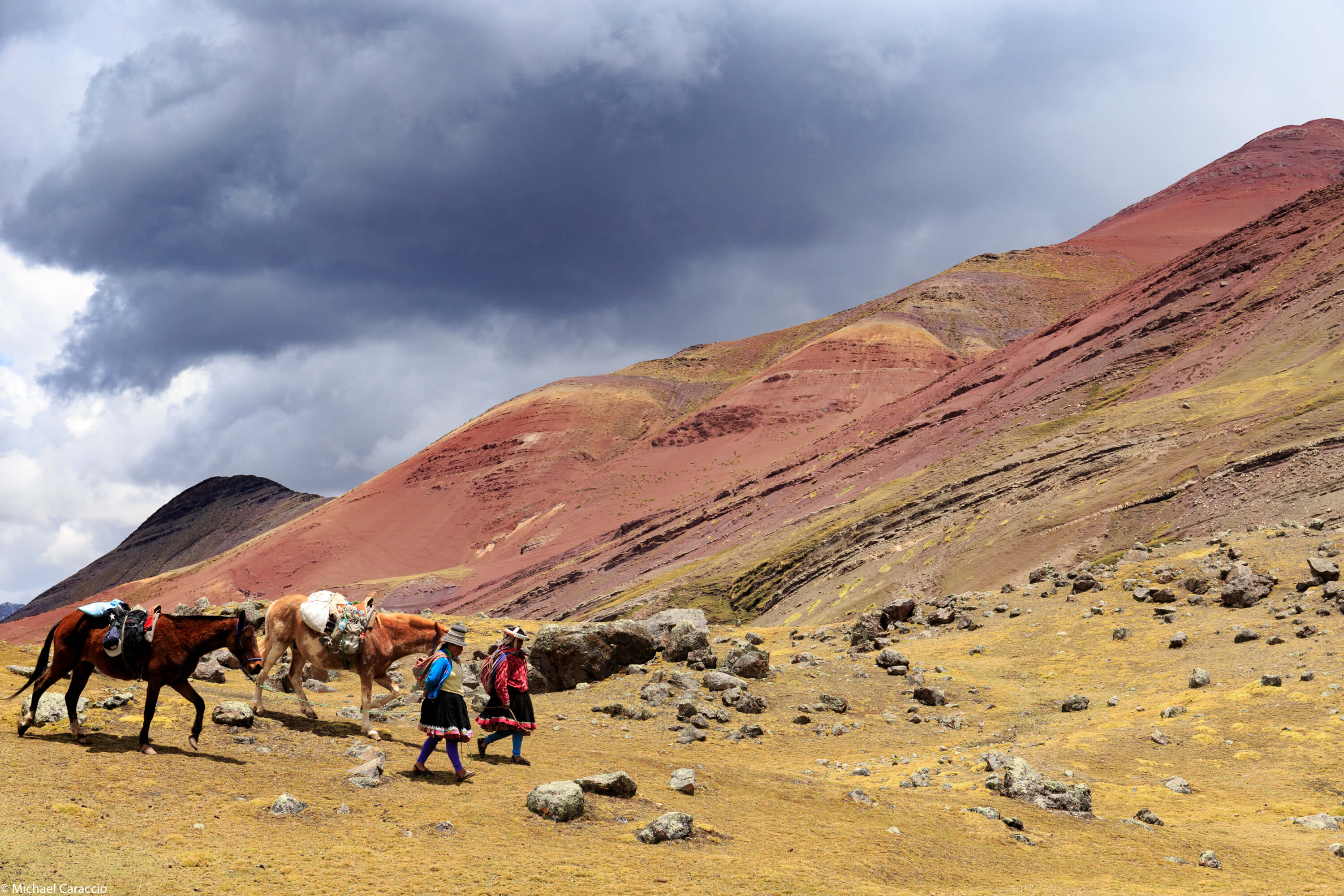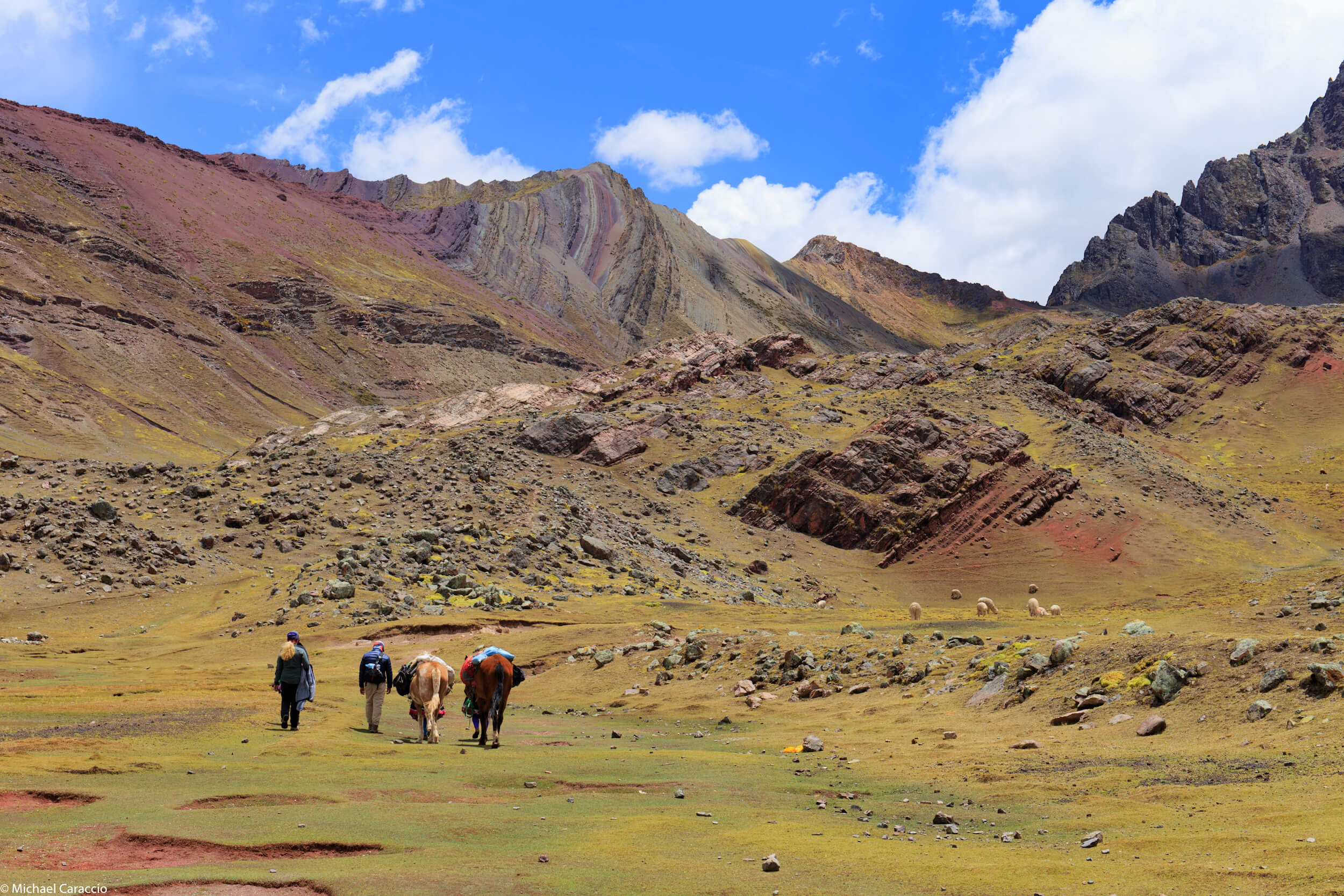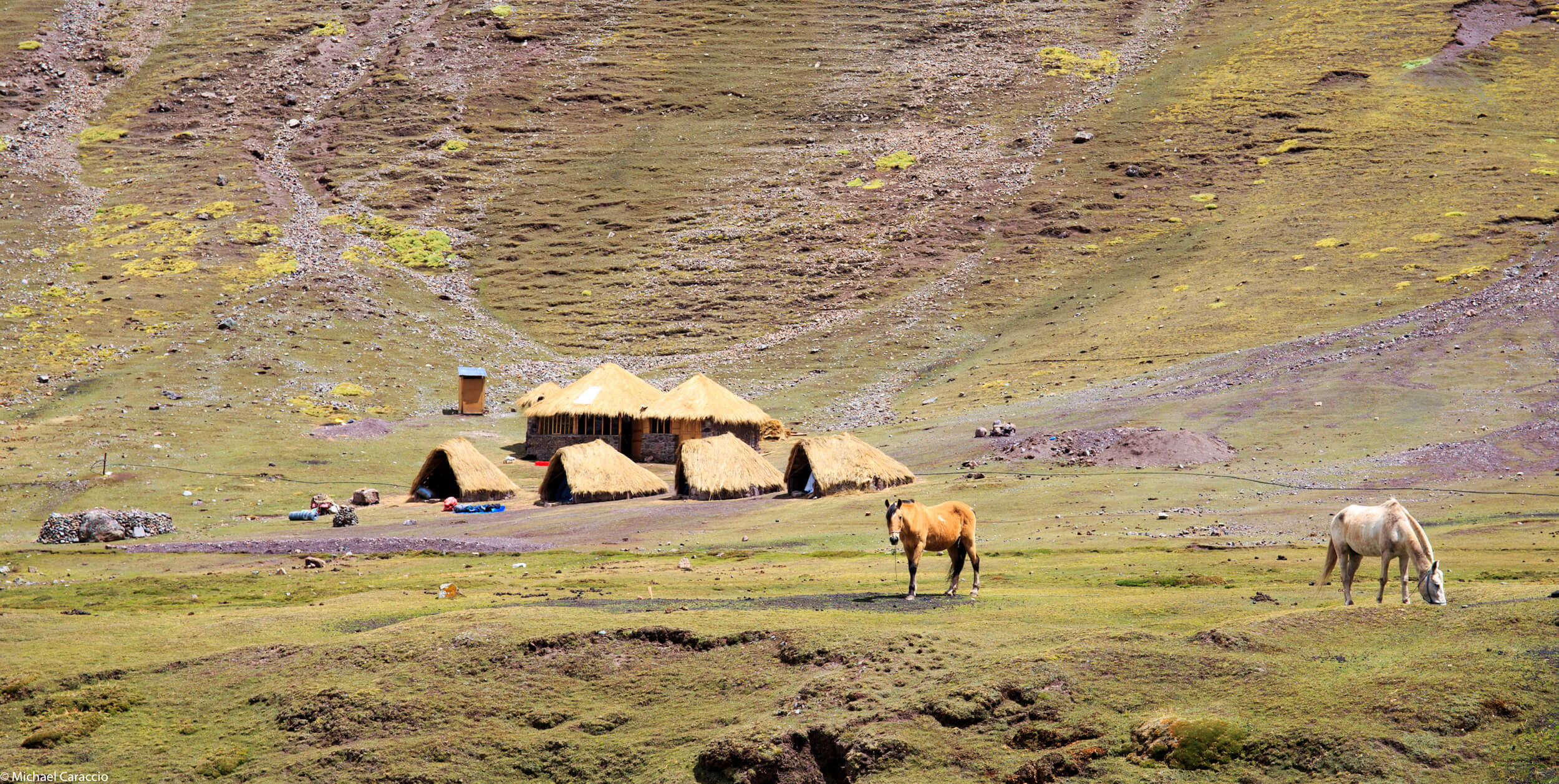 We stayed for the night in these huts. The sleeping bags were very thick and the hut well insulated. We had no problem to fall asleep!
---
DAY 2
Pictures location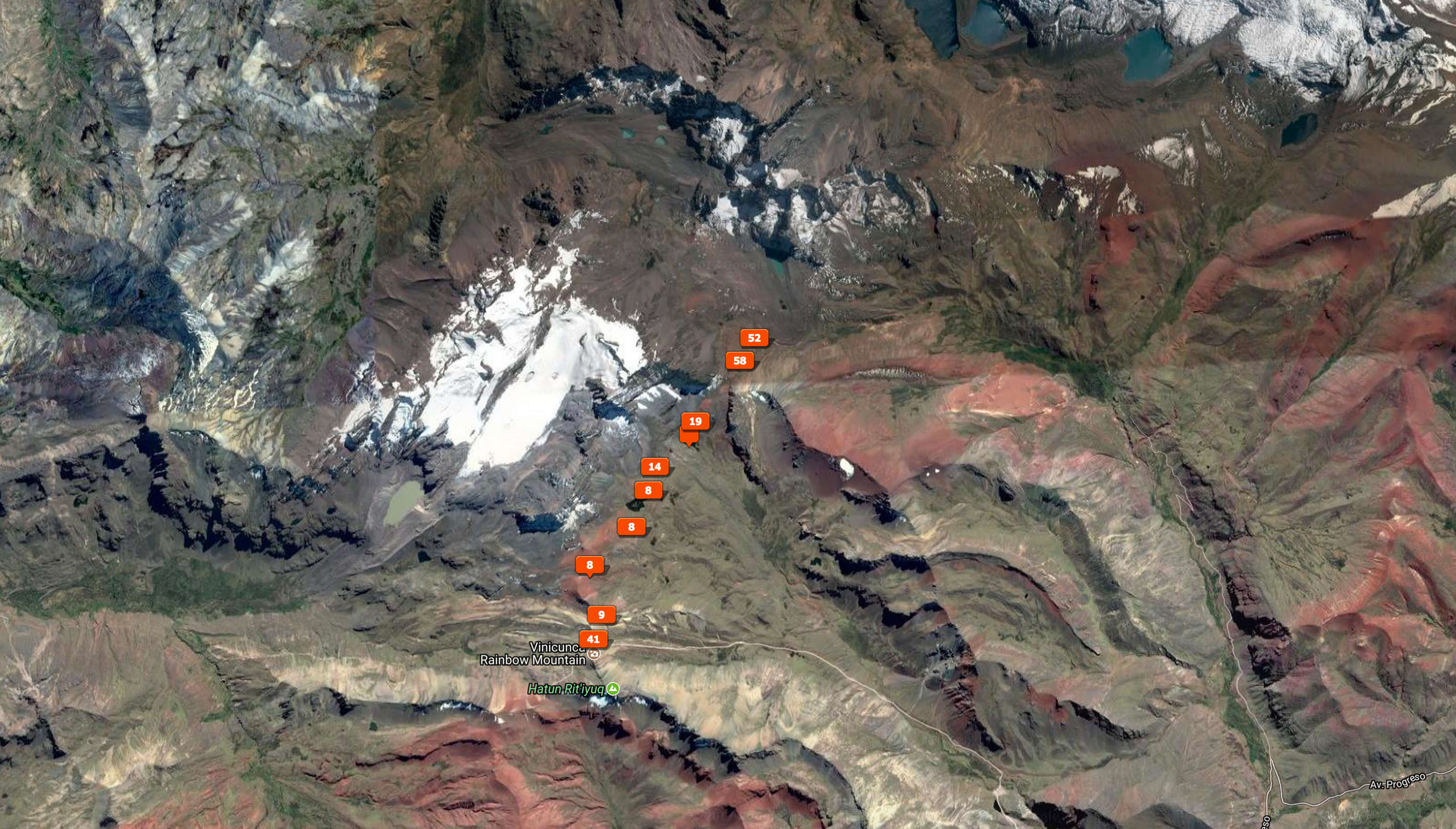 Wake up at 3:30 am, with a traditional coca tea at breakfast and a good meal. Then we started our walk. The goal is to arrive before 7:30 am in the Rainbow Mountain to arrive first. Indeed, tourists who visit these mountains in 1 day usually arrive around 8:30 from the other side of the mountain.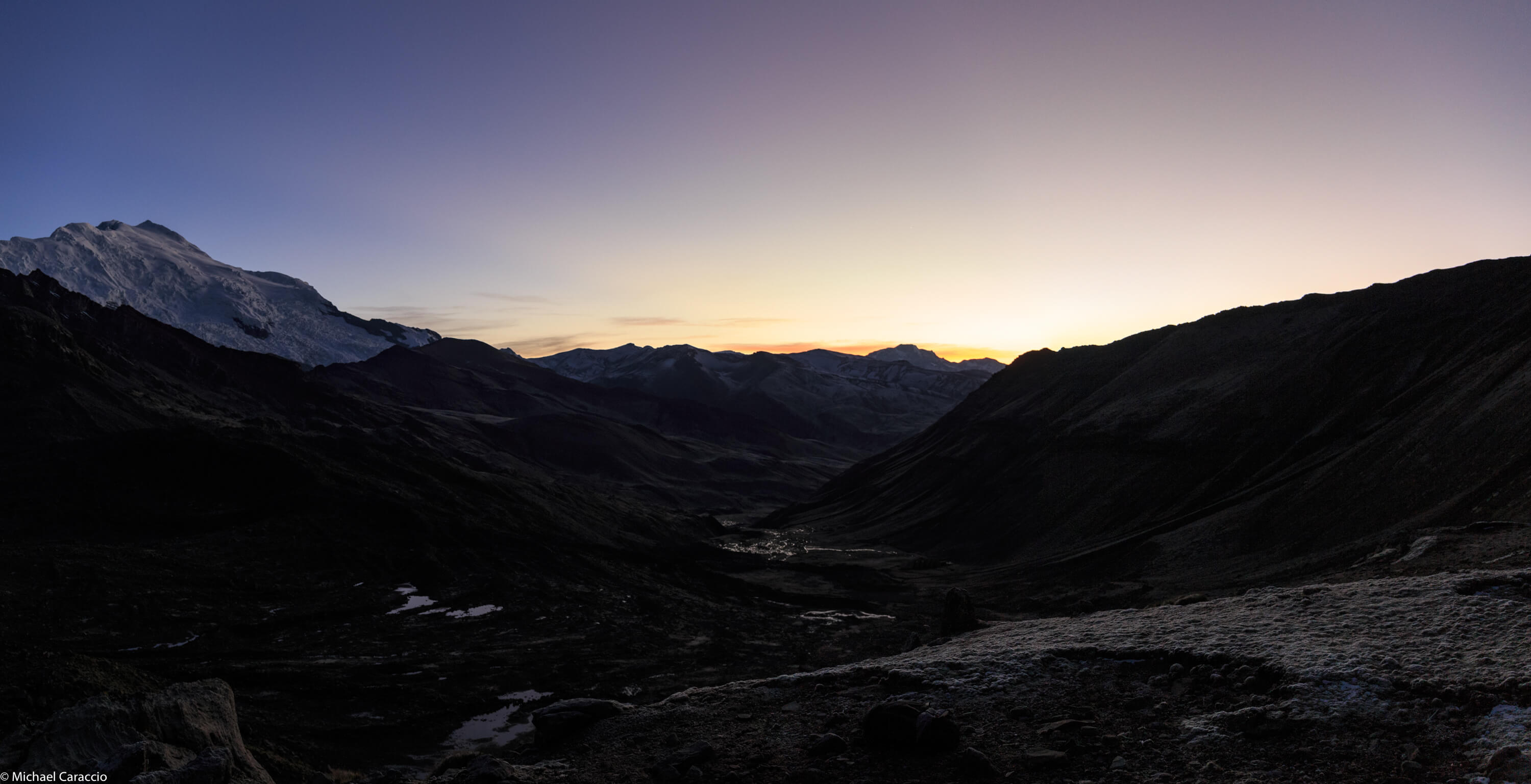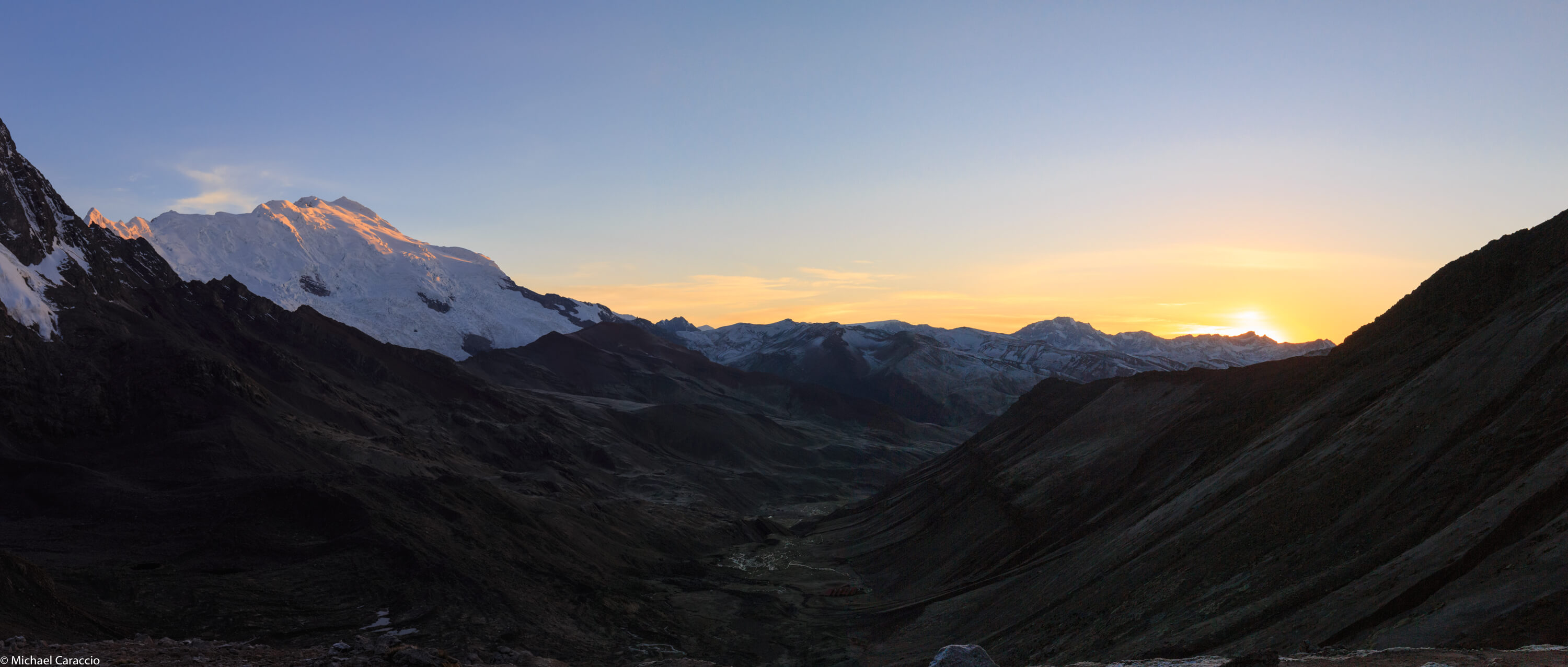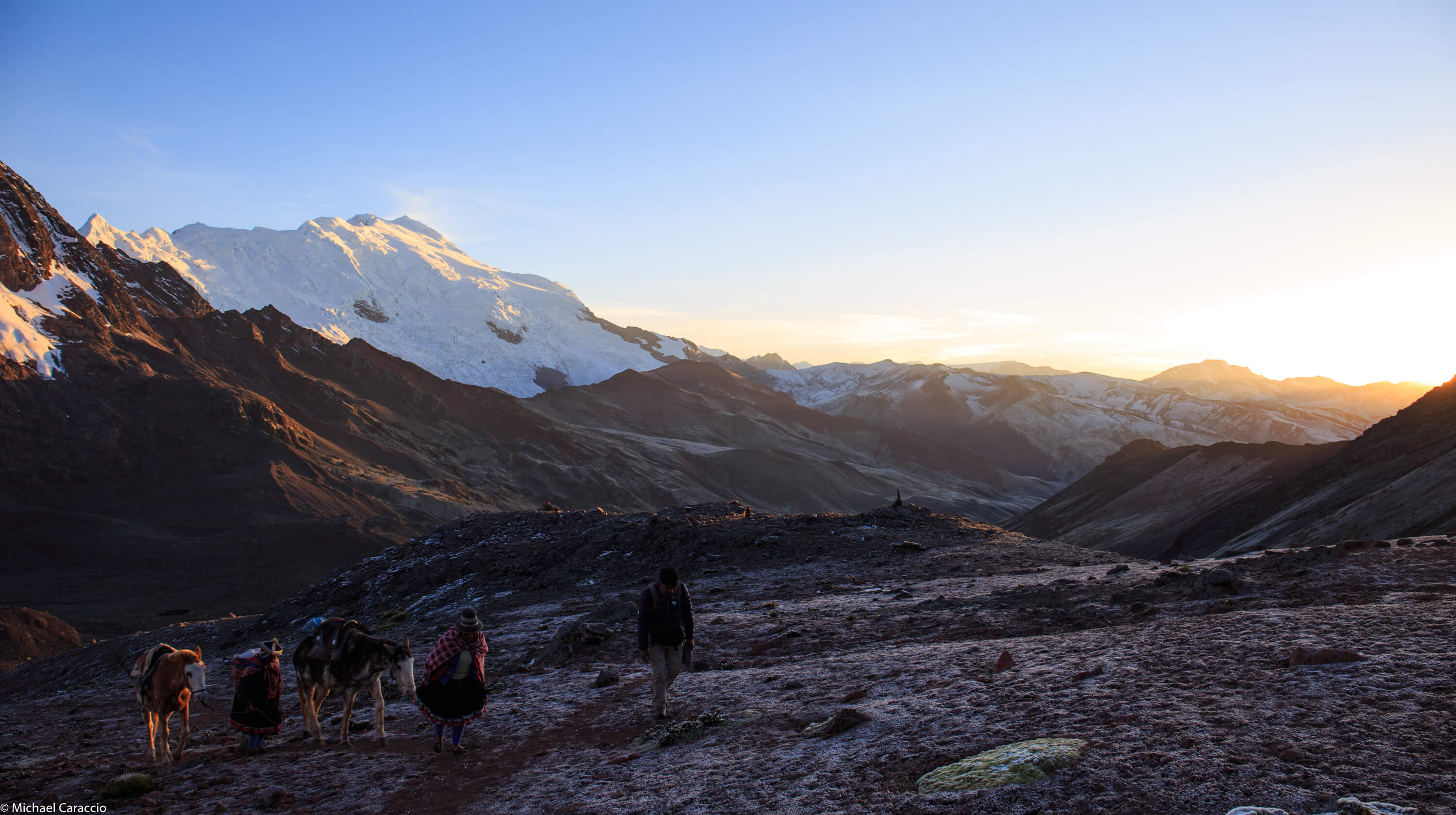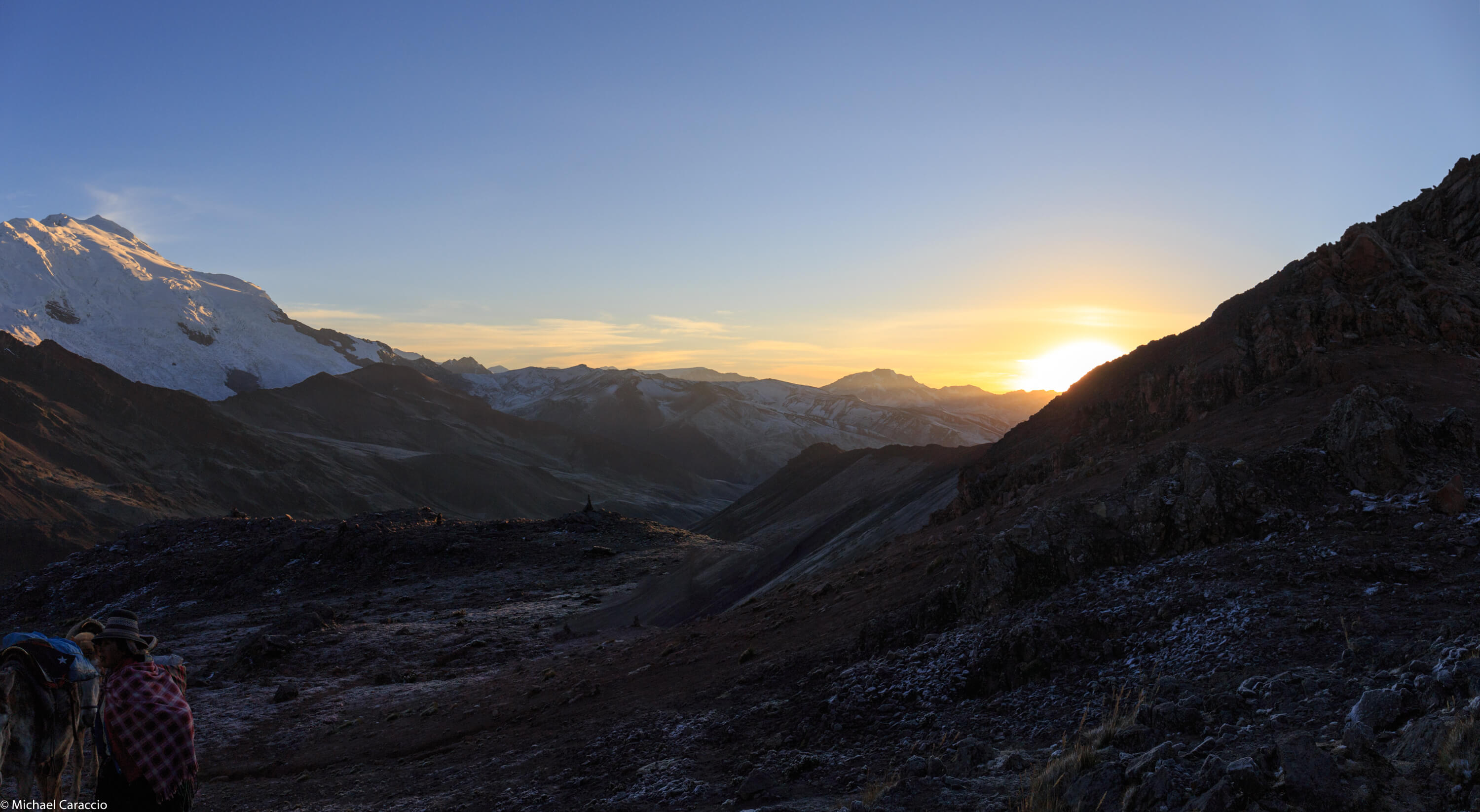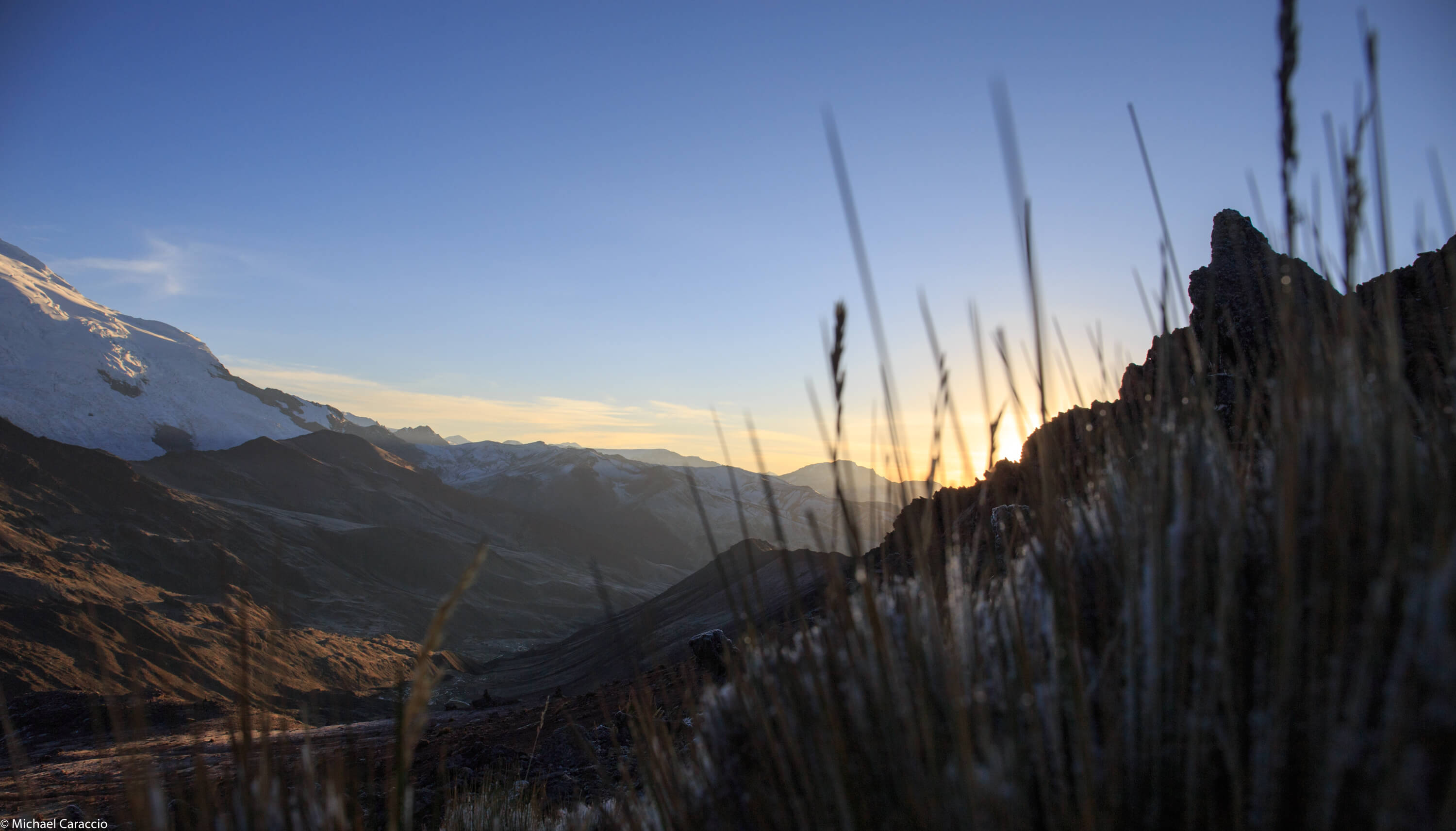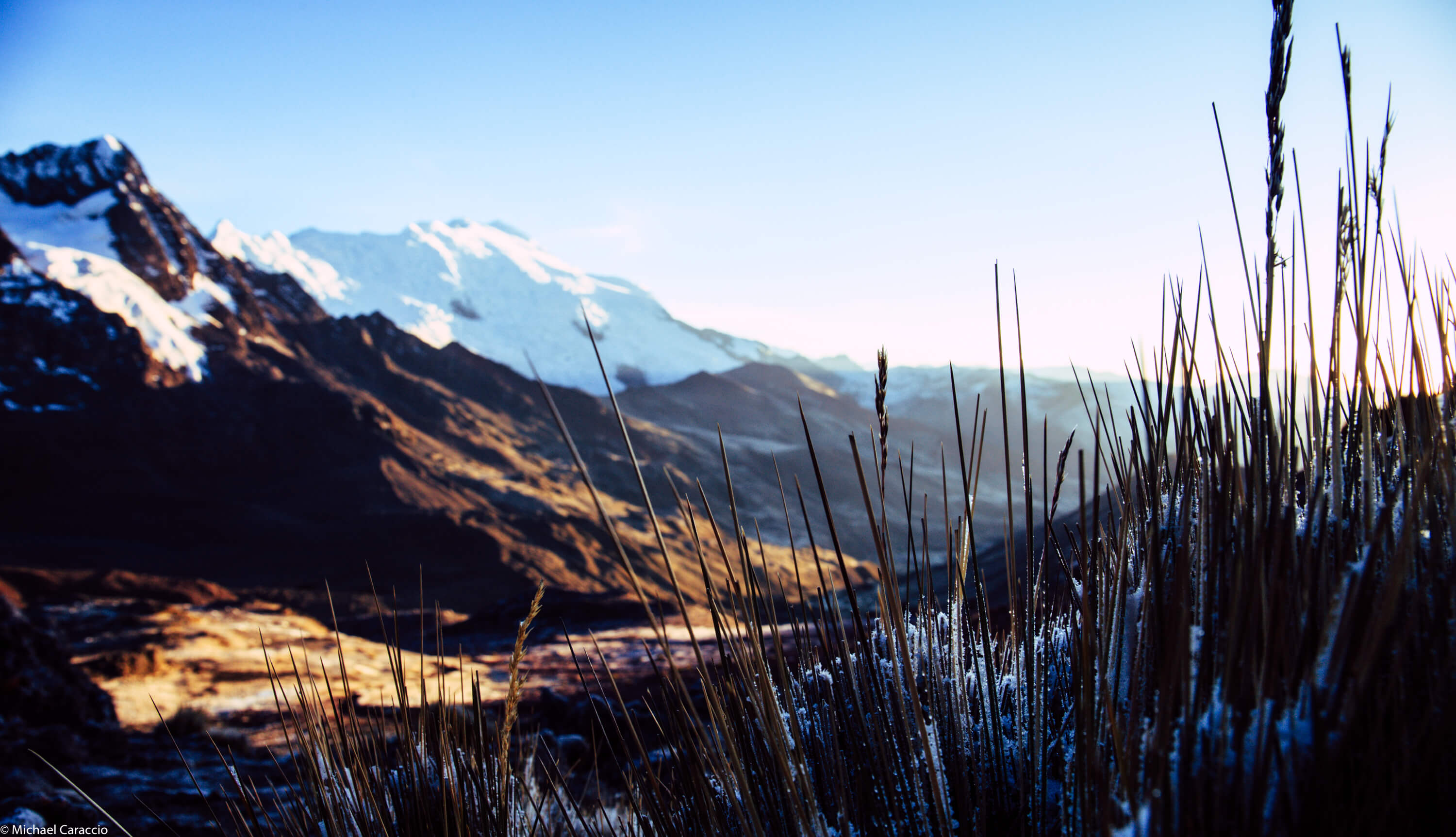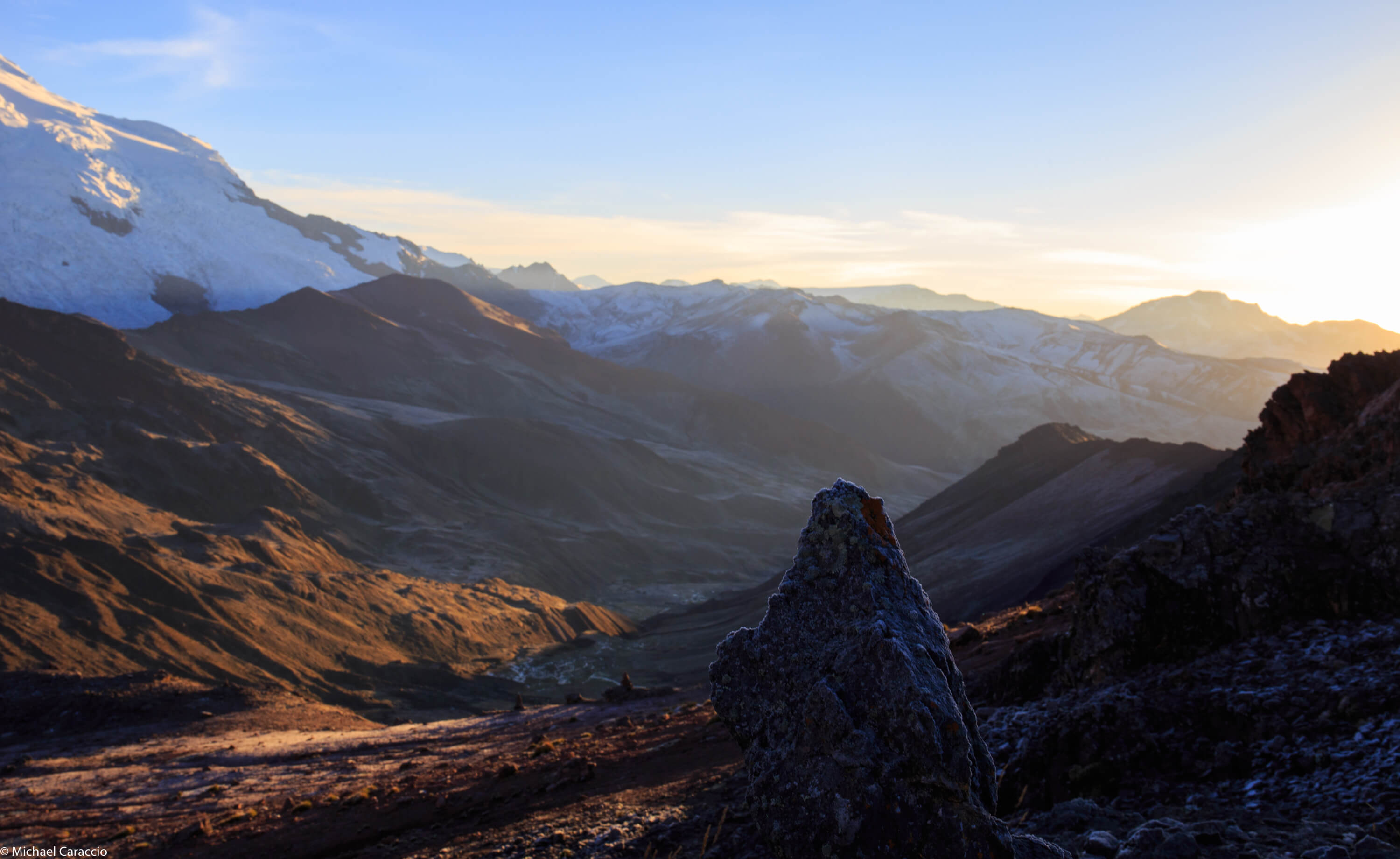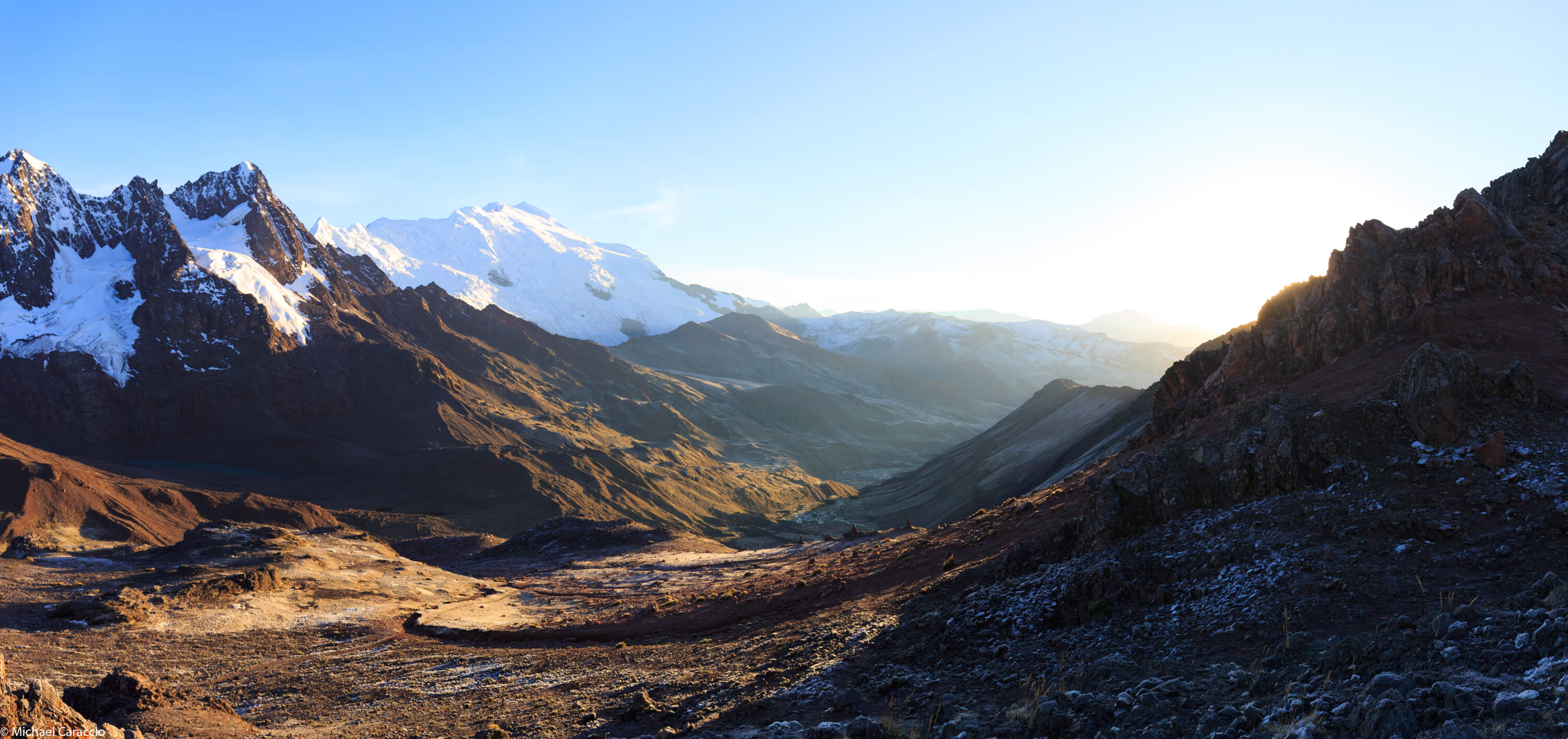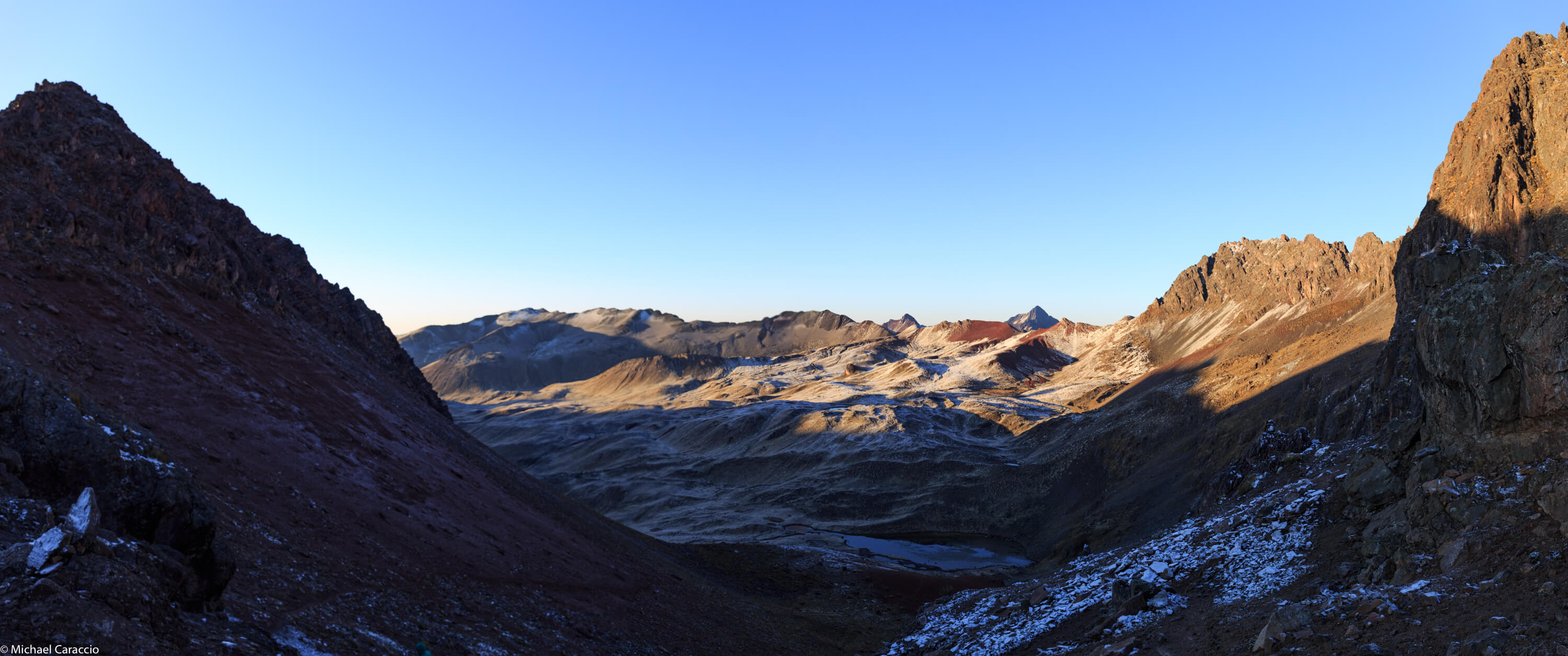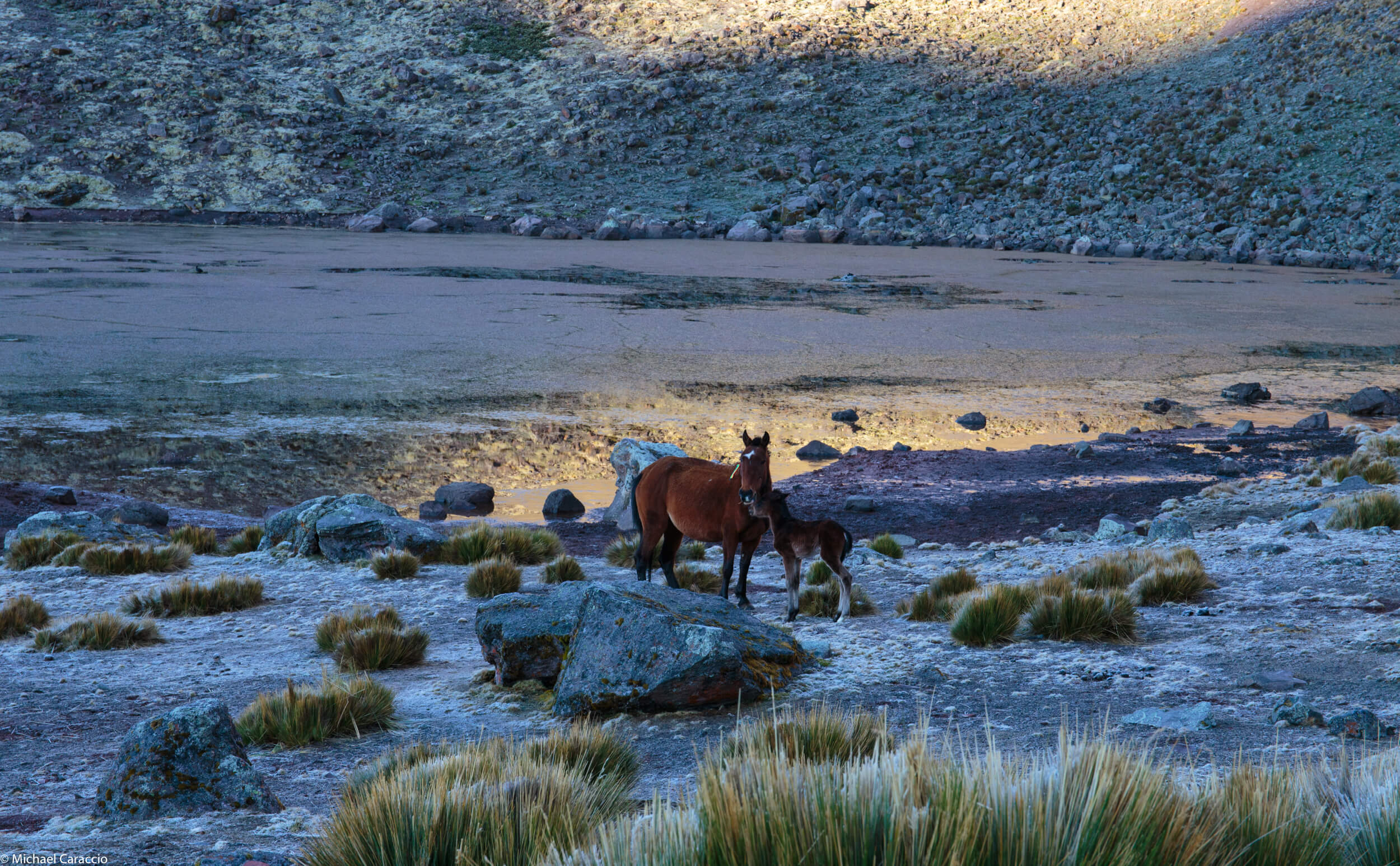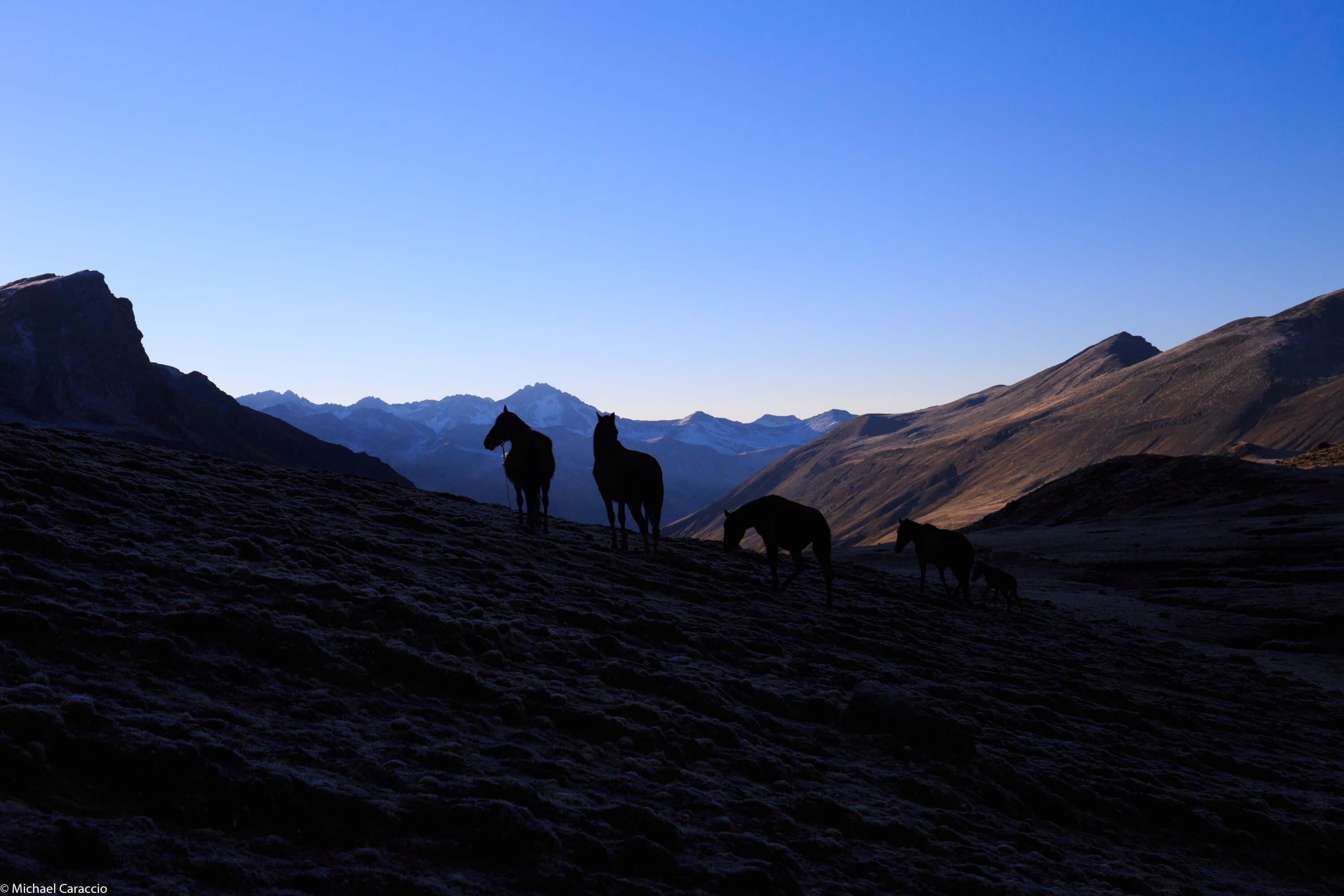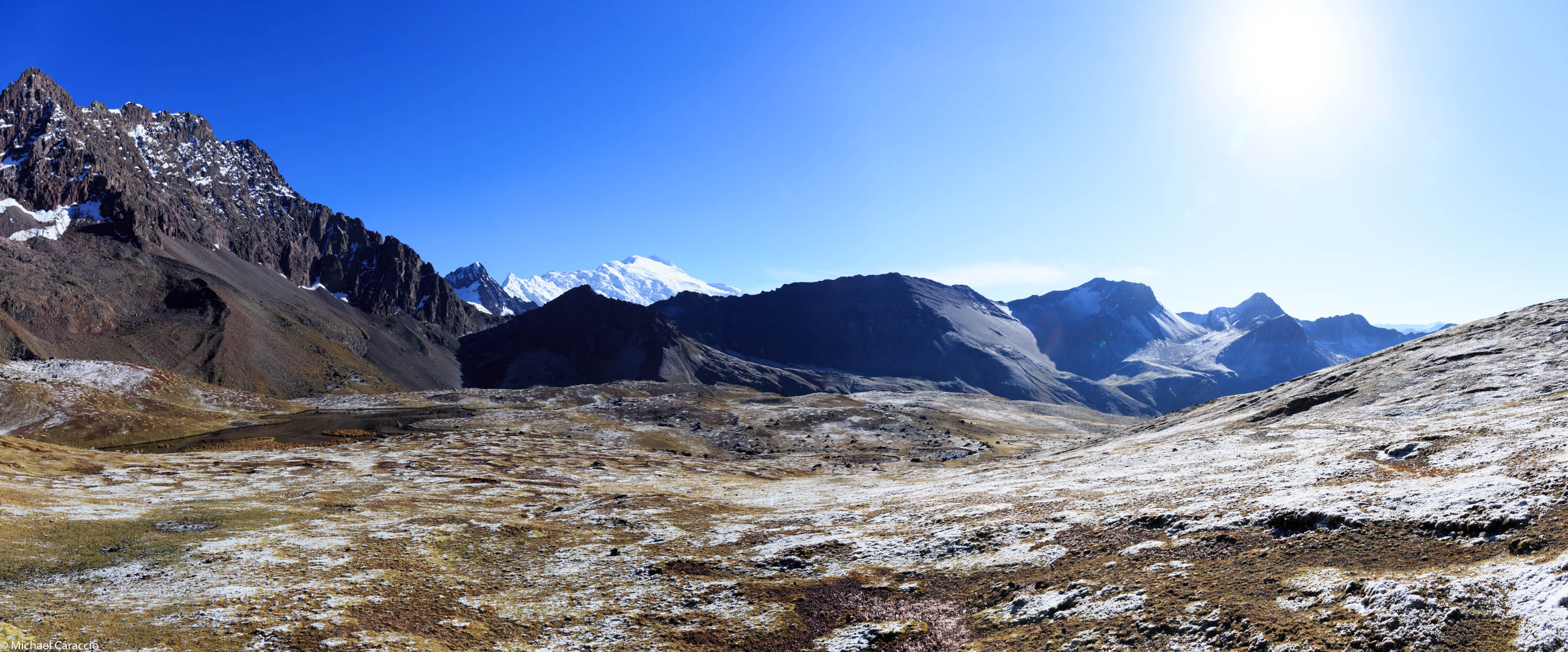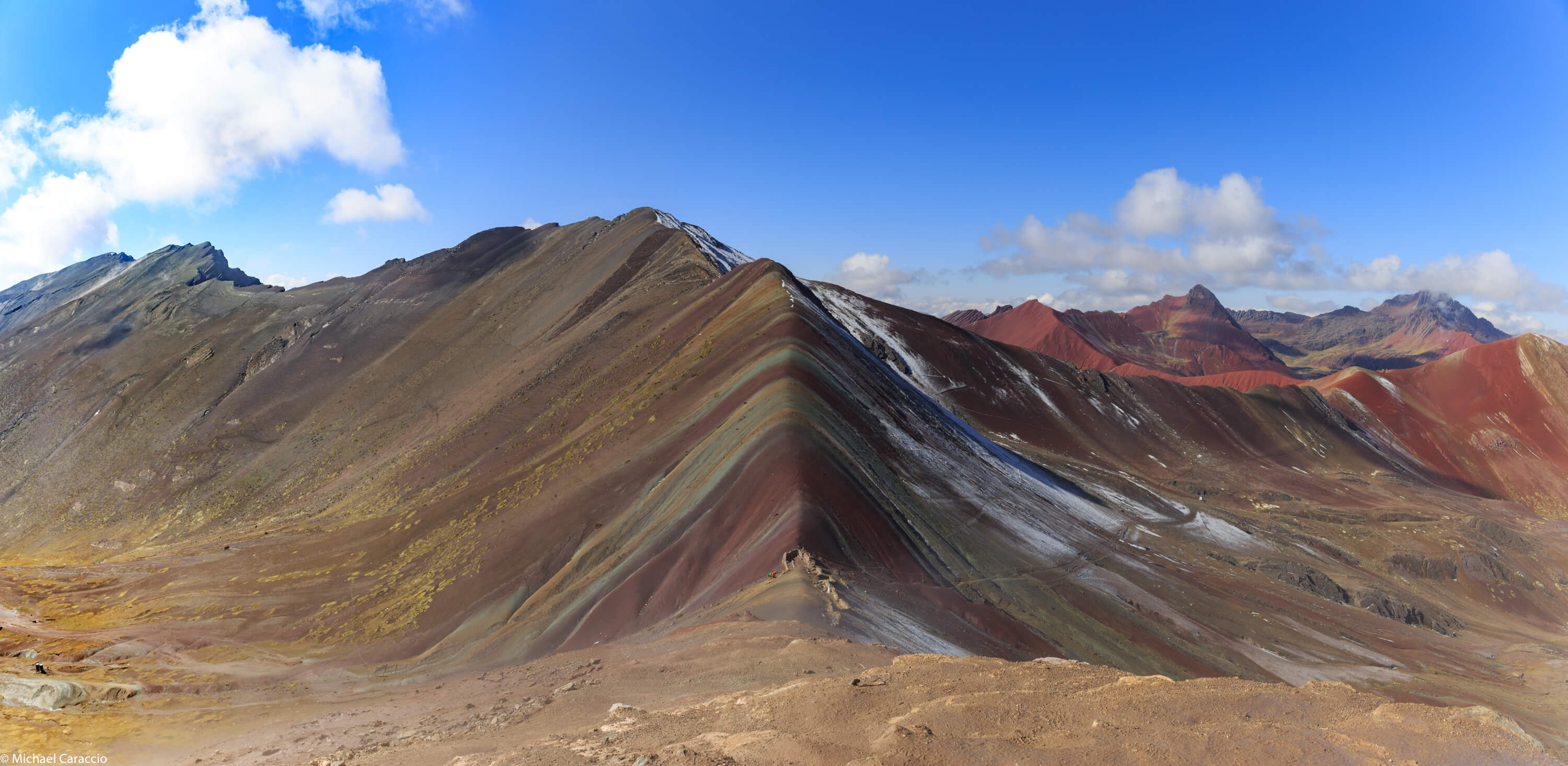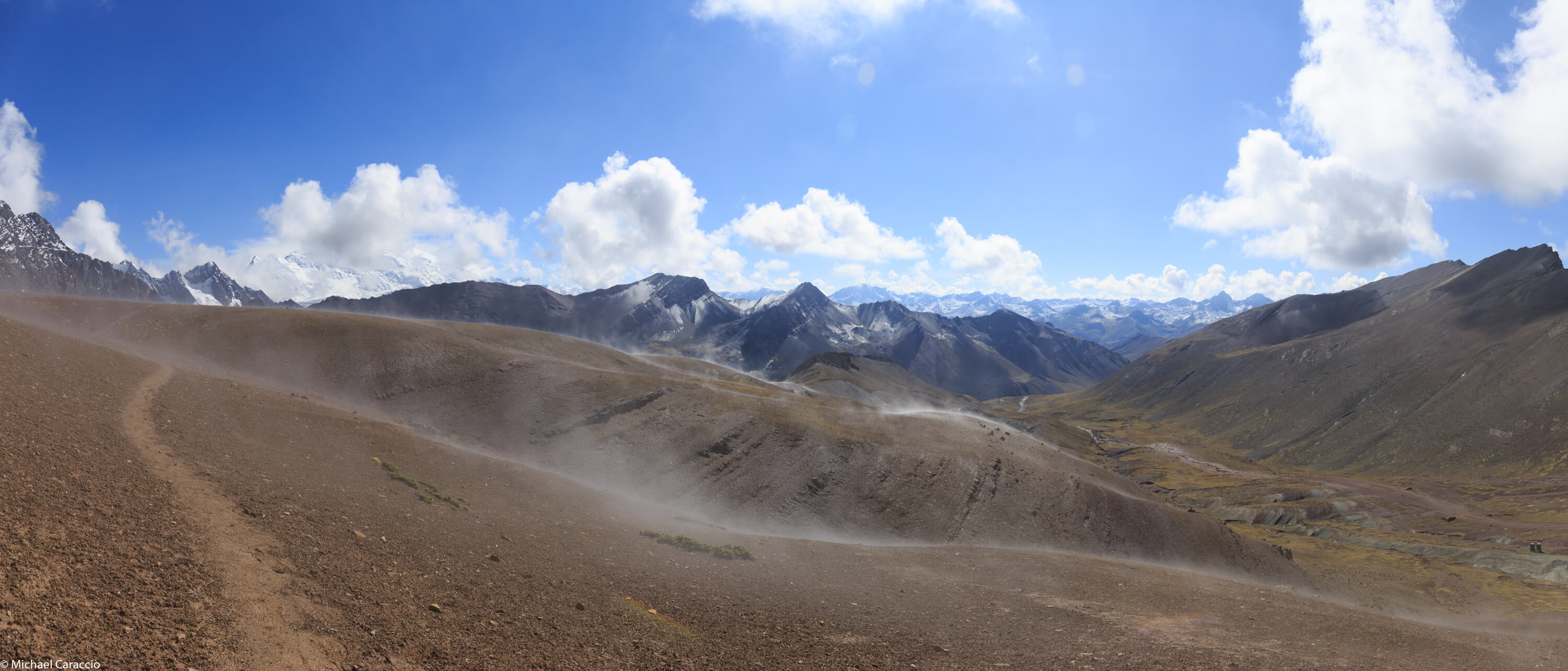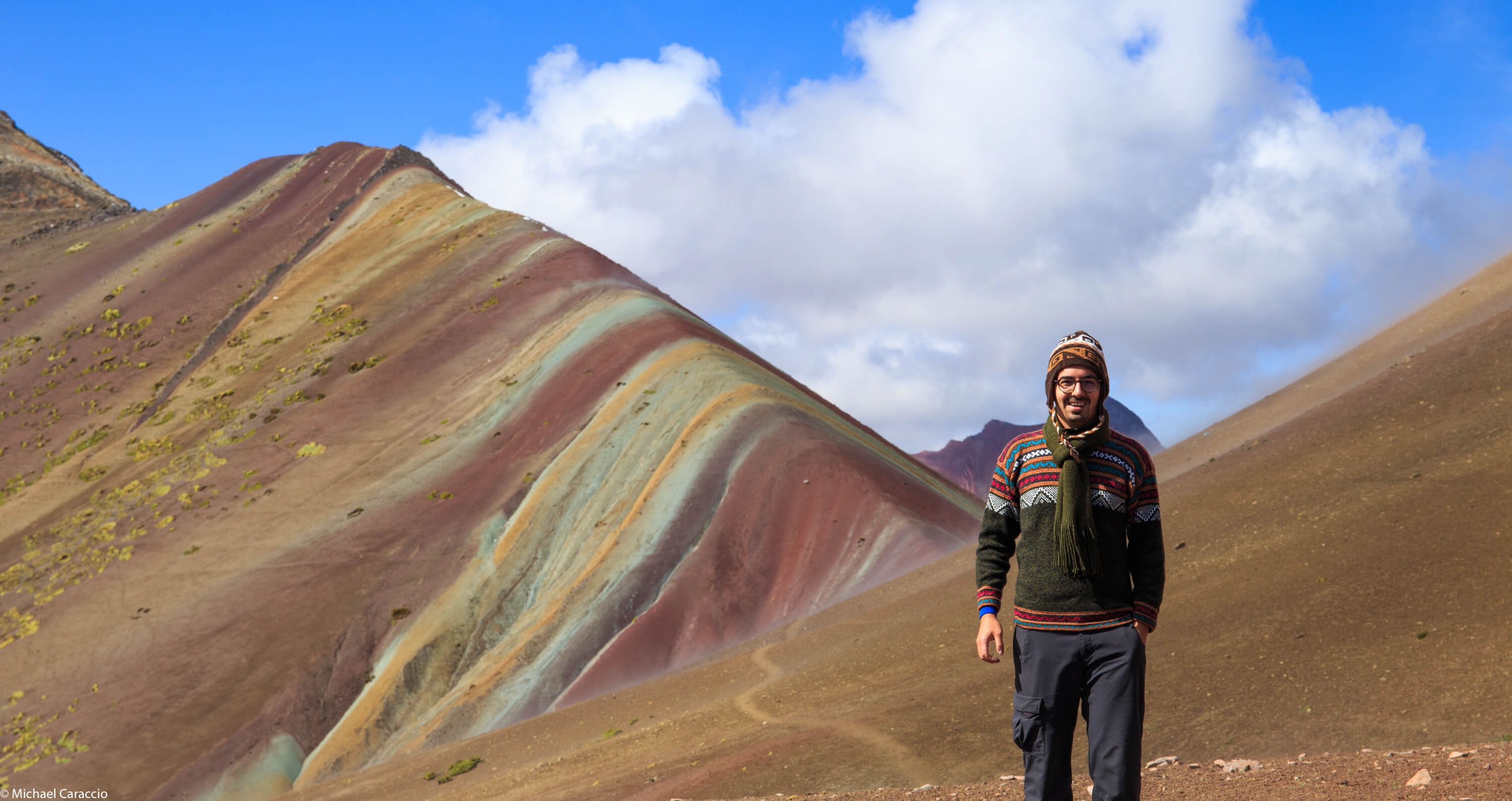 That's it! I hope you enjoyed it. Personaly the Rainbow Mountains was a more interesting experience than the Machu Picchu. I really recommend doing the 2-days trip and not a one-day trip (which is much more popular and touristic).
Those mountains have much more to offer than only the famous Rainbow Mountain.