Lost City - Colombia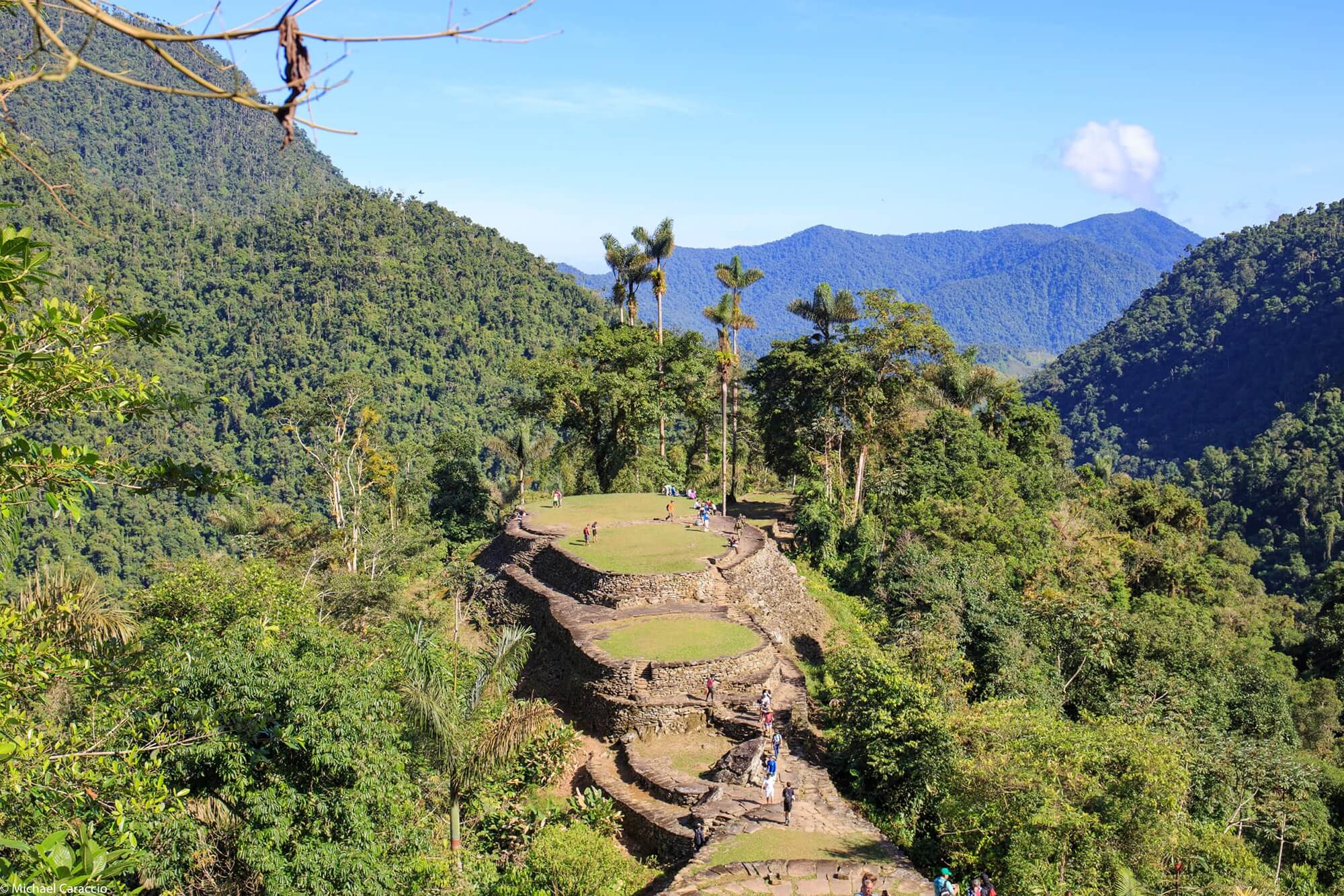 New trip during my stay in Colombia. From the 2nd to the 5th of january 2018 we walked for 4 days into the Jungle. Two days to go to the Lost City (Cuidad Perdida) and two days to come back. It was an incredible experience. The trip was organized by Expotur and cost 850'000 COP which is around 280 Euros. The hike is about 60 KM.
Before showing you the pictures, let me explain you how the trip was organized.
DAY 1: SANTA MARTA - EL MAMEY - CAMP 1
Everything starts around 9:30 am in the Expotur office where in a 4x4 truck we take course for 2 ½ hours to Mamey region, where we have lunch and then start the search for the sacred place of Tayrona. At the end of the afternoon we arrive at Camp 1, in its surroundings we will find rivers where we can rest (If the weather allows us), then we will have dinner and there will be accommodations prepared in hammocks to rest and spend the night. This day we walked 4 hours, 10 km in most climbs, little downhill.
DAY 2: CAMP 1 - CAMP 3
The day begins and we have breakfast early, then start walking through the valley of the Buritaca River, there we will find numerous houses that make up an indigenous Kogui village called Mutanshi. Our journey of the day is approximately 7 hours (14.7 km, in default more uphill, little downhill), passing through the jungle of the Sierra Nevada and meeting with the natural diversity, until finally arriving directly at Camp 3 where we eat, rest and we spent the night in hammocks or / and beds.
DAY 3: CAMP 3 - CITY LOST - CAMP 2
Very early we have breakfast, to start the ascent to our destination, we start climbing 1,200 steps, road built by the Tayronas themselves, in the end we will find the Lost City, once there the guide will show us and give information about the magical place full of relics and ancestral stories, finally we return to Camp 3 for lunch and continue the same way back to reach the Camp 2 where we had dinner and spent the night, in beds or / and hammocks (Depending on availability). This will be a 7-hour walk (12 km, failing up and down).
DAY 4: - CAMP 2 - CAMP 1 - FINAL POINT (EL MAMEY)
The last day we started with a breakfast very early in the camp, then took the road back where it all started: Mamey, where we will take lunch and transportation that will take us to Santa Marta, arriving at the city between 3:00 p.m. and 5:00 pm. This will be a walk of 7-8 hours, 16.5 km, few climbs and quite a lot.
---